Ronnie Ortiz-Magro Arrested After Physical Altercation With GF Jen Harley
By Emily Lee
October 4, 2019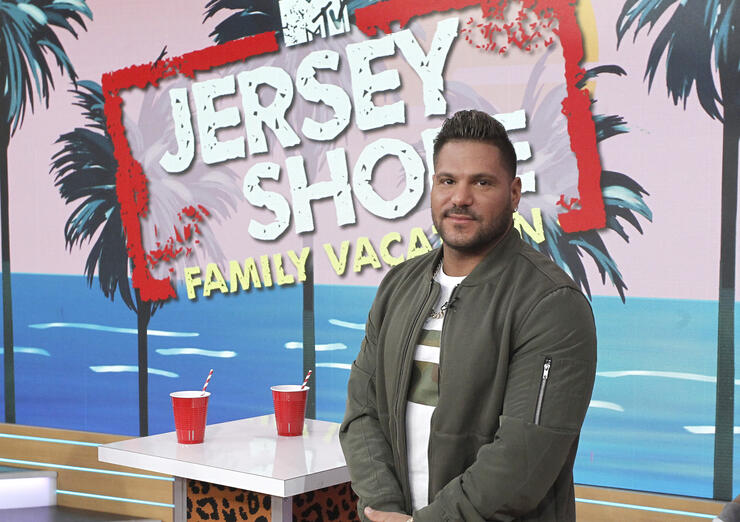 Jersey Shore's Ronnie Ortiz-Magro was arrested on Friday (October 4) after a physical altercation with his on-again-off-again girlfriend Jen Harley. The couple, who have a volatile history, share 17-month-old daughter Ariana Sky.
Following a Los Angeles based reporter sharing the news on Twitter, the Los Angeles Police Department confirmed the reality stare was arrested. "Officers responded to a battery in progress in the 7200 block of Woodrow Wilson Drive at around 2:40 a.m.," the LAPD's public information officer relayed to multiple outlets, including Us Weekly and People.
"Suspect and victim were involved in some kind of physical altercation," the spokesperson told Us. "When officers [were] on location, the suspect was uncooperative. Officers had to use a taser so there was minor use of force that occurred."
Ortiz-Magro was booked for kidnapping, according to TMZ. When police arrived on the scene, the 33-year-old reality sta reportedly locked himself inside his Airbnd with his daughter. After refusing to come out, police reportedly broke down the door to retrieve the child. When Ortiz-Magro continued to uncooperative, police used a taser to subdue him. He was then taken to a local hospital to be checked out. TMZ reports that neither Harley or Ariana suffered any major physucal injuries.
The couple was in Los Angeles for the launch of Ortiz-Magro's CBD product VERGE. The pair appeared to be getting along the party with Us reporting they were seen sharing a kiss and talking about their daughter. Neither Ortiz-Magro or Harley have publicly addressed the incident.
Photo: Getty
Chat About Ronnie Ortiz-Magro Arrested After Physical Altercation With GF Jen Harley