Steve Lukather Says There's No "Drama" Regarding Eddie Van Halen's Health
By Andrew Magnotta @AndrewMagnotta
October 4, 2019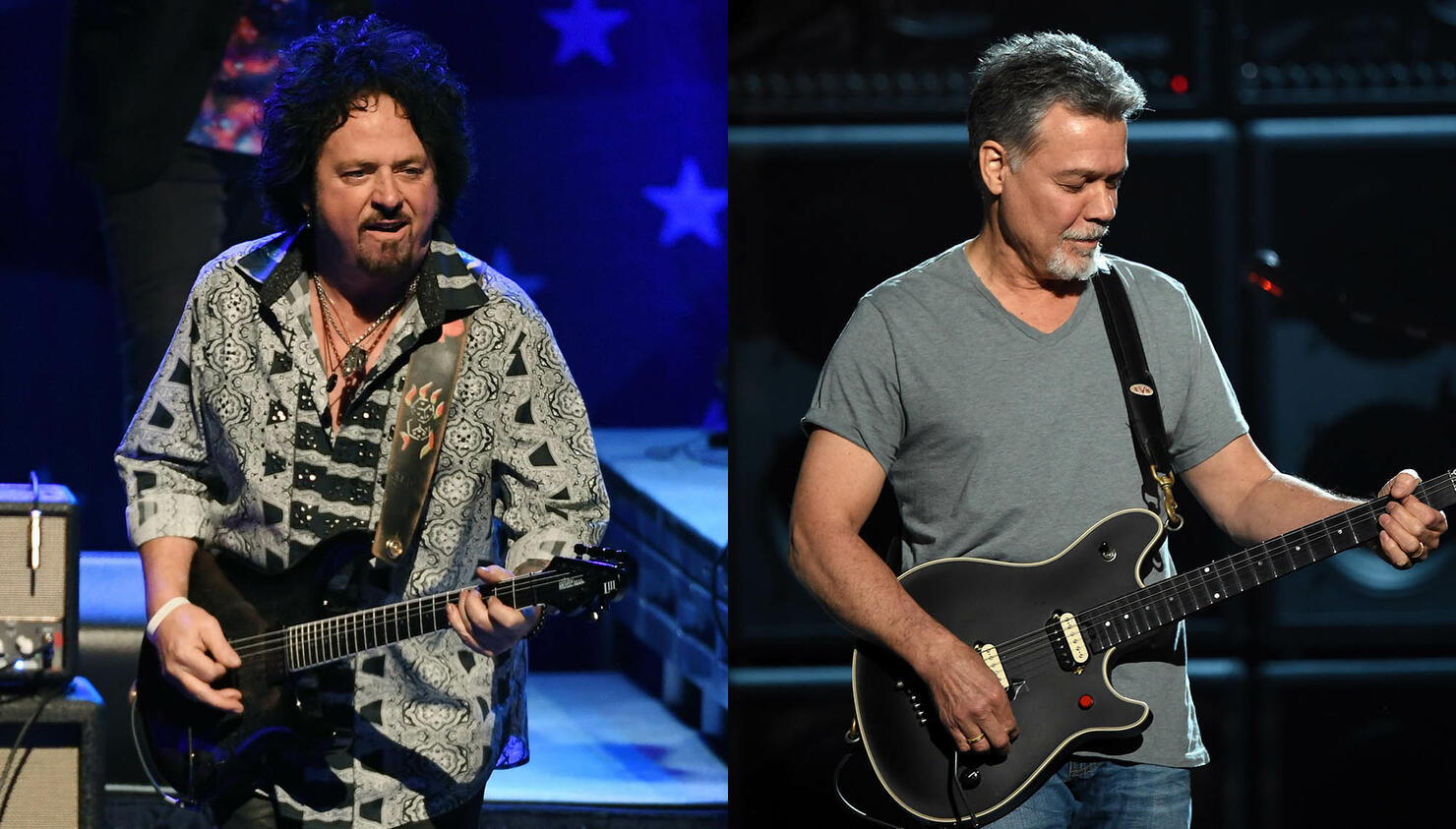 Toto guitarist Steve Lukather has confirmed that Eddie Van Halen is indeed in poor health, and that's likely why Van Halen's summer touring plans didn't materialize this year.
A longtime friend of Van Halen, Lukather's revelation is the closest the band has come to a public statement on the status of its iconic guitarist. In one recent interview David Lee Roth called talk of Eddie's failing health "rumors," but the front man also explained in no uncertain terms earlier this summer that he has never been on good terms with his band's namesakes, the brothers Eddie and Alex.
Lukather qualified his statements by telling Eddie Trunk that he doesn't communicate with Eddie every day and doesn't have much in the way of specifics.
"They're laying back and waiting to see what happens next," Lukather said of Van Halen. "I think they're on a hiatus. There's been some health issues that they're dealing with and stuff like that. We're older guys now, and to go on the road requires a lot of extra effort in terms of as a human being."
He suggested that his relationship with Eddie is good enough that if something serious was happening, he would know about it.
"I don't think there's any drama issues that are keeping them from working," Lukather continued. "I'm not the guy to say anything. I love those brothers so much and we've always had a great relationship. I'm a big fan and also adore them as human beings."
Van Halen's long-rumored reunion with bassist Michael Anthony fell apart for reasons that are still unclear.
After announcing his upcoming 2020 Las Vegas residency, Roth commented that he believes Van Halen is "finished" as a live band and that it's up to him to take care of the band's legacy while his own health allows.
Photo: Getty Images