Beyonce Shows Off Her Curves In Jaw-Dropping Gold Gown
By Peyton Blakemore
October 7, 2019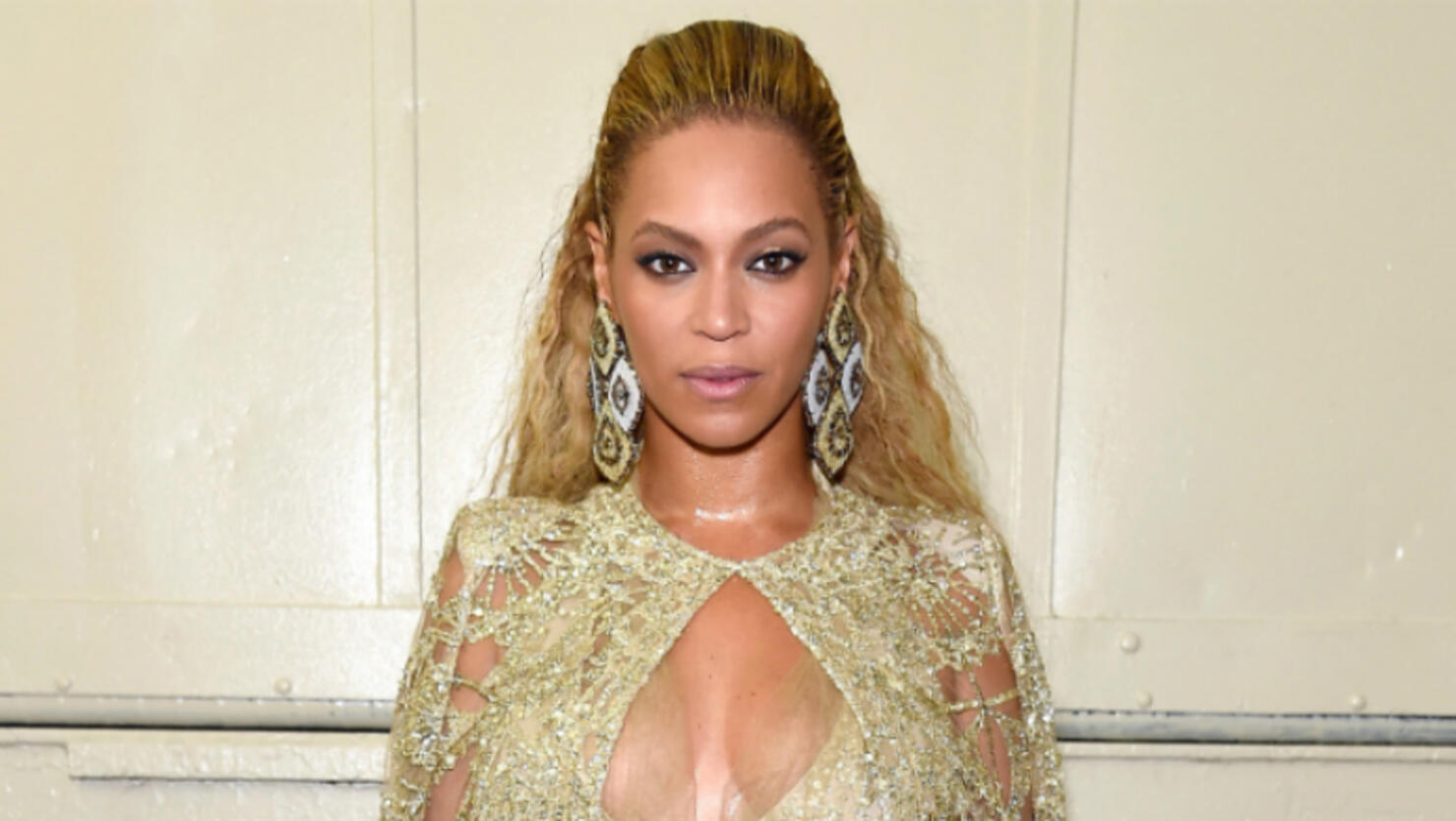 Beyoncé was a vision at the grand opening of the Tyler Perry Studio in Atlanta over the weekend.
The legendary entertainer made a surprise appearance at the historic event, which marked the opening of the first major film studio in the U.S. owned by an African American. For the occasion, Beyoncé donned a body-hugging gold beaded dress, designed by Yousef Aljasmi, that showed off her famous and enviable curves. The 38-year-old singer accessorized her look with drop earrings and strappy sandals.
For her glam, Queen Bey made sure all eyes were on her as she wore a floor-length braided pony and a bold red lip.
To commemorate the evening, Beyoncé shared numerous photos of herself and her husband Jay-Z at the star-studded affair to Instagram on Sunday (October 6). One post, which showed her standing beside Hov, who was dressed in a black tux, she captioned:
Happy Sunday. Congratulations to Tyler Perry on the opening of his studios. I could feel our ancestors' presence. Surrounded by my heroes, I watched Denzel, Queen Oprah, Spike, Whoopi, Sir Poitier, Will, Halle , Dame Cicely and our angels John Singleton and Diahann Carroll honored. The Armand de Brignac crashed against each soundstage as fireworks lit up the sky. Generations of blood, sweat and tears, success, excellence and brilliance. It makes me so proud, so full, I could not stop crying. Thank you my Virgo brother for so much love and passion put into every detail. My prayer today is that you will take it all in. You inspire me to dream even bigger.
As noted by Queen Bey, the grand opening was attended by some of the biggest names in Black Hollywood including, Oprah Winfrey, Will and Jada Pinkett Smith, Halle Berry, Ava DuVernay, Taraji P. Henson, Kelly Rowland, Viola Davis, and more.