Alex Trebek Says He May Leave 'Jeopardy!' Amid Stage 4 Cancer Battle
By Emily Lee
October 8, 2019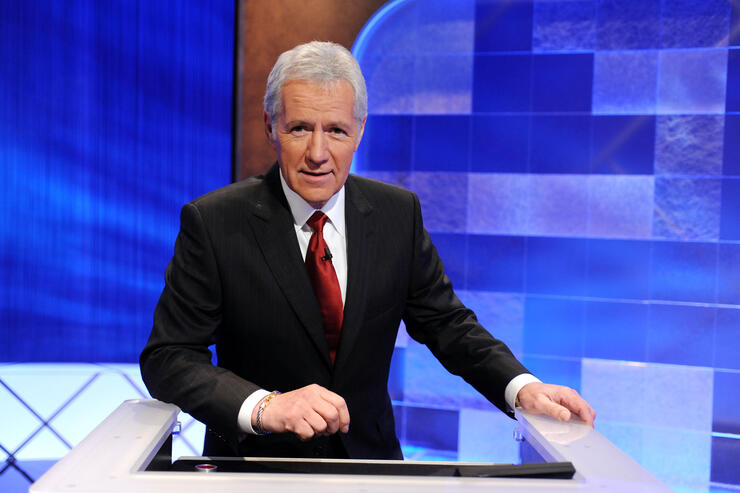 When Alex Trebek was first diagnosed with stage four pancreatic cancer, he assured Jeopardy! fans he wasn't going anywhere. As the long time host continues his cancer battle, however, his perspective has begun to shift. In a new interview, Trebek revealed his cancer battle may, in fact, result in him stepping away from the show that made him a household name.
For now, though, Trebek continues to host Jeopardy! while simultaneously undergoing physical therapy treatments. "There are weaknesses I feel in my body but I can always suck it up when it comes to tape the show," he said of this challenging journey. "I will keep doing it as long as my skills do not diminish, and they have started to diminish."
One example the game show host pointed out is how the sores in his mouth, which he developed during chemo, has made it difficult for him to enunciate while talking. "I'm sure there are observant members of the television audience that notice also, but they're forgiving," he continued. "But there will come a point when [fans and producers] will no longer be able to say, 'It's okay.'"
Despite having to undergo a second round of chemotherapy, Trebek's outlook remains optimist. "I'm hanging in," he told CTV during his interview. "So we're back on the chemo and we'll see if the numbers go down. And if they do … they can't keep doing [chemo] forever of course. They'll have to find a new protocol or whatever to administer," the father-of-two said. "We'll play it by ear and keep chugging along until we either win or lose."
Photo: Getty