Bindi Irwin To Bring A Koala Down The Aisle With Her During Zoo Wedding
By Regina Star
October 8, 2019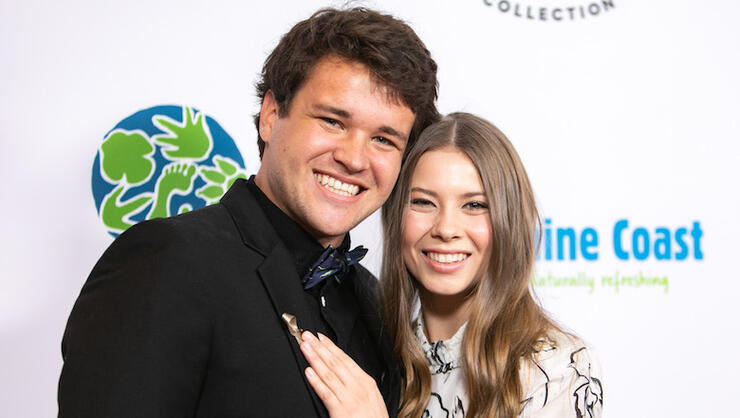 Bindi Irwin's looking forward to celebrating her marriage to Chandler Powell with one of her BFFs — best furry friends.
As you've probably heard, Irwin, daughter of the late Crocodile Hunter Steve Irwin, is preparing to wed her childhood sweetheart in what's sure to be a memorable ceremony. The happy couple have decided to go with a more unusual theme for their nuptials, as they're set to wed at Australia Zoo.
The pair spoke about the event this week on Good Morning America, where they explained the sentimental reason behind opting for the wildlife setting. "We're so excited. It's where we met and where we got engaged so it only makes sense that we'd have it at Australia Zoo," said Chandler. "I think this wedding is going to be unique because it's going to be at the zoo with tons of animals."
Bindi agreed, and also believes their zoo-themed wedding will make a splash when guests see which animal she expects to bring down the aisle. "I'm not sure how many people have walked down the aisle with a koala, but we may be setting some new trends for weddings from here on out," she revealed.
As previously reported, Bindi's younger brother, Robert, will do the honors of escorting his sister down the aisle on her 2020 wedding date as a tribute to their late father.
"I really wanted Dad to be a big part of the day, so I'm excited to be able to incorporate him throughout the ceremony and the reception, and I think it's going to be really special because I feel like his spirit lives on in us," Bindi told Us Weekly last month.
Photo: Getty Images