Nick Jonas Joins 'The Voice,' Tells Blake: 'I'm Gonna Kick Your Butt!'
By Paris Close
October 8, 2019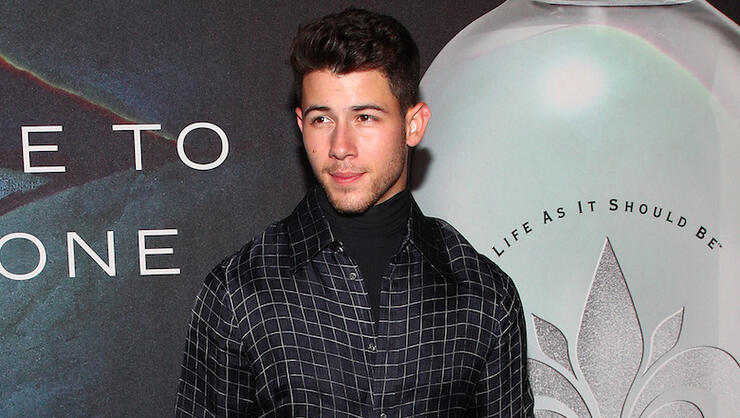 Nick Jonas is coming to The Voice!
The "Sucker" crooner announced he'll be joining the singing competition show's eighteenth season as a coach during Monday's guest spot on The Ellen DeGeneres Show alongside brothers Kevin and Joe Jonas. At first, Nick, who was already teasing the "big news" on Twitter, had planned to keep quiet on the announcement but DeGeneres somewhat forced the star to spill the beans.
Next Spring, Nick will be taking the seat that was once filled by longtime coach Adam Levine, who departed the series after 16 seasons over the summer. And that's not all Nick will be inheriting of Levine's, as it appears the 27-year-old has already made a rival in Voice veteran Blake Shelton, who teased him during the announcement.
"Nick Jonas! How you doin' buddy? I heard you're going to be a new coach on The Voice and I wanted to say congratulations, I guess," Shelton quips in a clip, before taunting: "But second of all, voice some concerns that I have. I have to look through the rules because this is my TV show. I'm not sure that you're even old enough to be a coach on The Voice, but I'm certain that you're going to get your butt kicked."
With the support of fellow coaches Kelly Clarkson and Jon Legend, Nick feels as confident as ever about his new gig, and even had quite the comeback for Shelton's snarky remarks. "The cat's out of the bag. I am so excited about this, I will be joining as one of the new coaches of The Voice," he told the audience, before saying, "Blake, I'm gonna kick your a--!"
Watch the announcement below.
Chat About Nick Jonas Joins 'The Voice,' Tells Blake: 'I'm Gonna Kick Your Butt!'