Courtney Love Shares Then Deletes Instagram Post Teasing Hole Reunion
By Katrina Nattress
October 9, 2019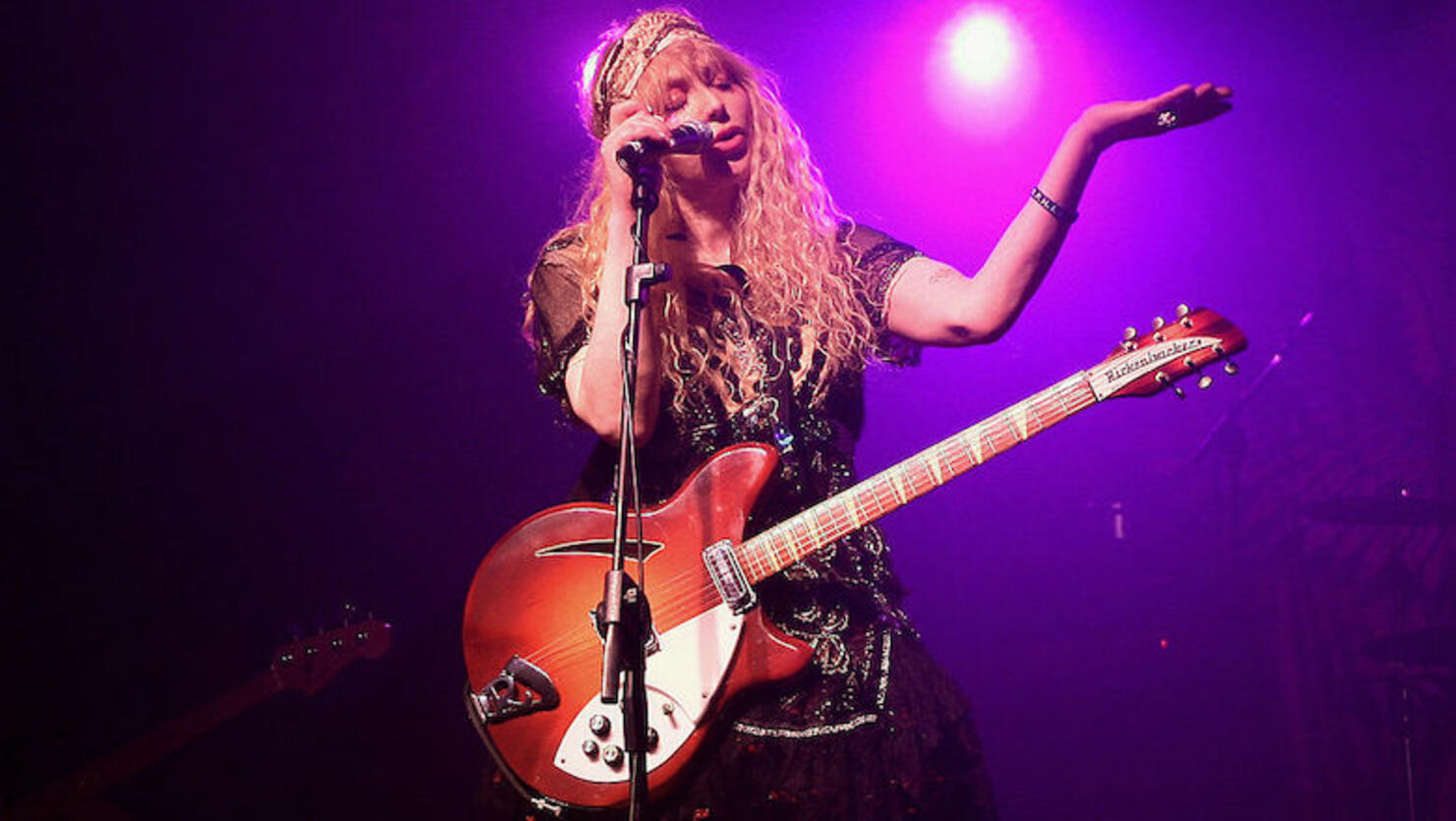 Courtney Love stirred fans into a frenzy when she posted a photo on Instagram that seemingly showed Hole rehearsing in Los Angeles, but then DELETED IT!
The picture, which showed Love, bassist Melissa Auf Der Maur and drummer Patty Schemel together onstage was captioned with "Whose [sic] rusty af? Ladies!!!" and accompanied by the hashtags #hole #rehearsal #tonight and #hollywood. Though founding guitarist Eric Erlandson didn't seem to be involved, Eagles of Death Metal guitarist Eden Galindo was also tagged in the post.
Before Love deleted the post, a fan took a screenshot and shared it on Twitter.
Check it out below.
This isn't the first time Love and Auf Der Maur have played Hole songs together recently. Last year they performed "Miss World," "Doll Parts" and "Softer Softest" during a benefit concert.
In May, Love discussed the potential of a reunion with The Guardian.
"We are definitely talking about it," she said. "There's nothing wrong with honouring your past; I've just kind of discovered that. If you don't, people will rewrite history and you will become an inconvenient woman."
The month before, Auf Der Maur also expressed her thoughts on a reunion during an interview with German magazine Visions, she said: "We've all grown older, have become more gentle, and I have the feeling that now would be the right point in time to reactivate the band once again."
Photo: Getty Images