Justin Bieber Wants To Double Date With Cody Simpson & Miley Cyrus
By Hayden Brooks
October 10, 2019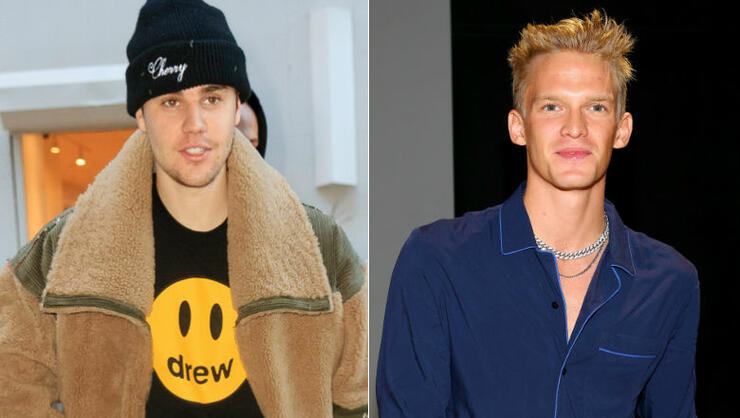 Justin Bieber is looking to book a double date with Cody Simpson and Miley Cyrus, as per a new Instagram comment from the pop superstar.
Over a week since his South Carolina wedding to wife Hailey Baldwin, the chart-topper took to one of Simpson's latest post to sound off on his physique. "Ur body is a wonderland," Bieber commented, adding, "Double date?" Simpson was quick to respond to the inquiry, telling the singer to text him.
Simpson and Cyrus' double date with Bieber and Baldwin would take things to the next level for the new couple. The two recently made waves after spending time with one another when Cyrus was hospitalized with tonsillitis. "[Cyrus] has known Cody for a long time and is very comfortable with him. There's no strings attached and she is just going to see where each day takes her," the insider recently explained to E!. "She wants to let loose and just be free. She doesn't take anything too seriously or think too much about what she's doing. She was in a relationship with Liam for a very long time and now is her time to do what she wants to do. She doesn't have to answer to anyone and is happy about that."
Meanwhile, Cyrus' ex Liam Hemsworth is reportedly ready to mingle. In a new report from Us Weekly, the Hunger Games alum is seemingly looking forward to connecting with someone else as he and Cyrus dissolves their marriage. An insider told the outlet that, while Hemsworth "hasn't been dating anyone," he's "open to meeting new people."