Camila Cabello Sings 'Cry For Me' & 'Easy' For 'Saturday Night Live' Debut
By Regina Star
October 13, 2019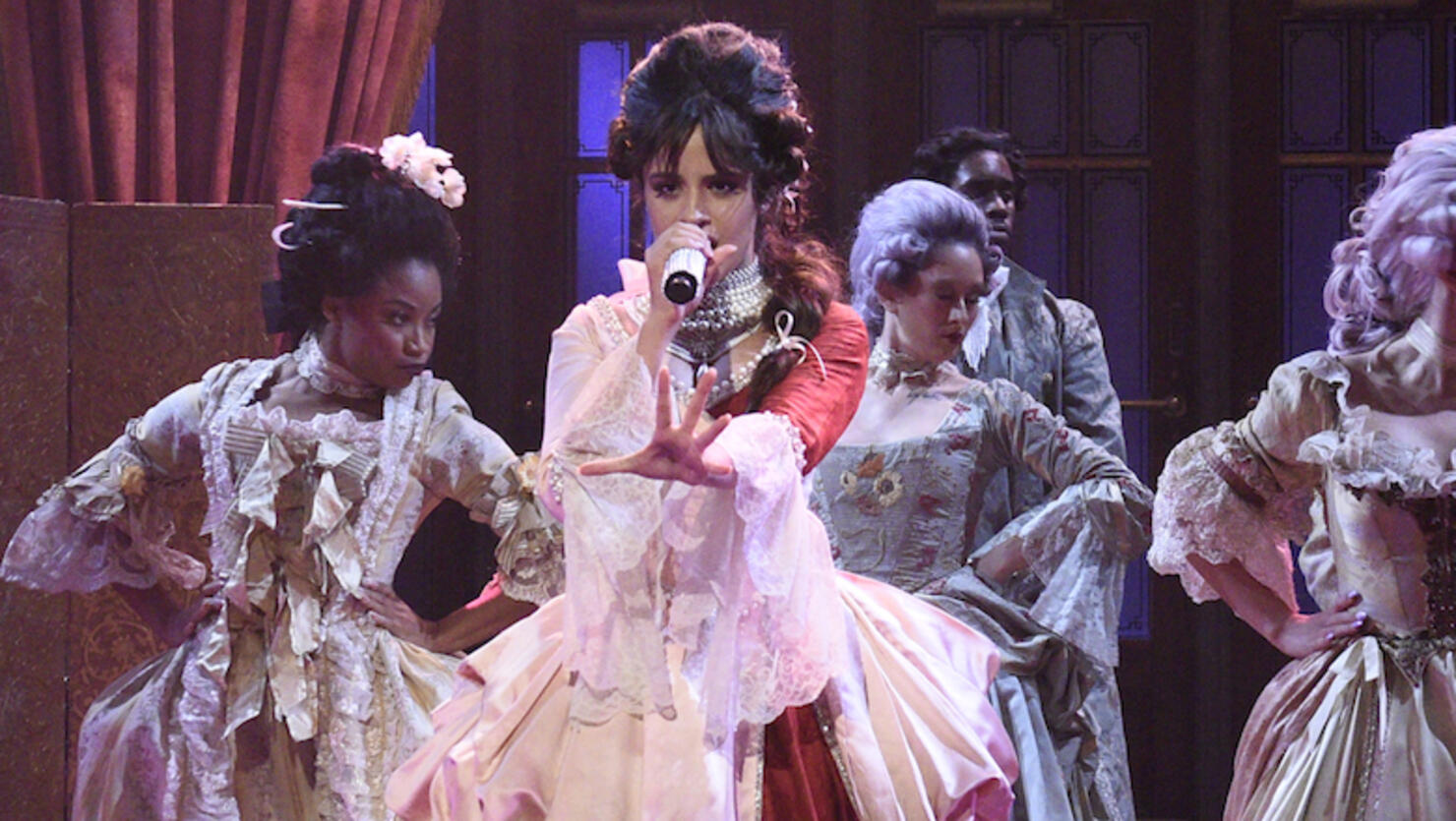 Camila Cabello put on not one, but two stunning showcases for her musical guest spot debut on Saturday Night Live this weekend. For this Saturday's broadcast (October 12) of the late-night sketch comedy series, the songbird hit the stage to deliver "Cry for Me" and "Easy" live for the first time on TV.
Her first presentation brought it all the way back to the era of Marie Antoinette and the French Revolution, as Cabello belted all the high notes of "Cry for Me" in an elegant red and white ensemble while a cast of backup dancers performed beside her. The songbird toned things down for her closing number with the television premiere of "Easy," as the 22-year-old, dressed in a dove-white gown with a plunging neckline, reeled the audience in with a vulnerable rendition of her romanti new single.
Watch Camila Cabello's Saturday Night Live debut showcase below.
Both records are expected to appear on Cabello's forthcoming sophomore album, Romance, alongside previously-released singles like "Shameless" and "Liar." As for what fans can anticipate from her follow-up to 2018's self-titled debut, certainly more records about her boyfriend Shawn Mendes, as the pop star revealed in a recent interview.
In related news, Cabello has been billed to perform at the 2019 iHeartRadio Jingle Ball Tour presented by Capital One, kicking off on December 1 in Tampa, Florida, and will continue across the US throughout December including Los Angeles, Minneapolis, Philadelphia, New York, Boston, Washington DC, Chicago, Atlanta, and Miami.
Photo: Getty Images