Rihanna Previews Her Visual Autobiography With Guggenheim Takeover In NYC
By James Dinh
October 13, 2019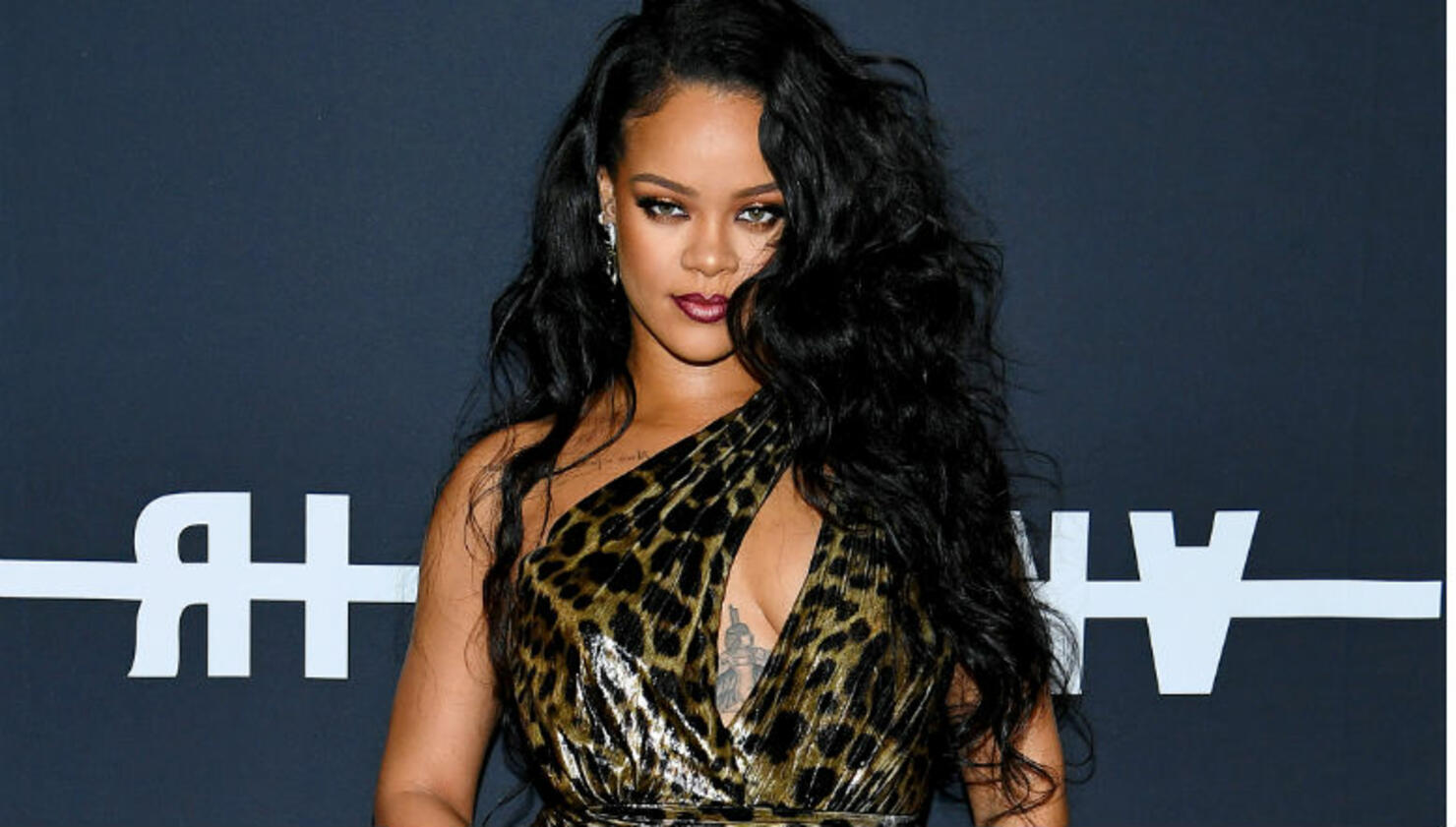 New York City — Inside of the Guggenheim Museum, copies of Rihanna's 15-pound "visual biography" were scattered around on display. For an institute that has exhibited the works of Pablo Picasso, Jean Arp and Rudolf Bauer, it might've seemed unconventional to showcase the many eras (both pre and post fame) of Robyn Rihanna Fenty, but considering her musical legacy, as well as her growing impact on the fashion and beauty industries, it's not too out of scene, at least for the Navy.
After locking our phones in seal-proof bags, opting us out of digital escapism, iHeartRadio took to the star's release party on Friday night (October 11) in celebration of The Rihanna Book, a 504-page release — with 1,050 color images on three paper stocks and seven single and double-page gatefolds — that brings viewers closer to the global superstar. That's not hyperbole. For five years, the star, 31, has been captured by select photographers, including longtime friend Melissa Forde, in some of her most intimate and publicized moments. From childhood memories, multiple tours, birthdays celebrations, quintessential fashion moments and even the sketch board for her "Bitch Better Have My Money" video, the coffee table-ready book showcases Rihanna in the same way that she uses social media. It's candid, unapologetic and, most importantly, authentic to her essence and brand. Best part of it all is her very fans have been part of the ride all along. Just as you'd imagine, the book also served as a bit of a "Who's who?" when it comes to the people in her inner circle, with special appearances from friendly faces like JAY-Z and Beyoncé. Plus, the book is available in three very Rihanna-esque editions: "This Sh*t Is Heavy," "Drippy + the Brain" and "Stoner."
While an open bar with Ace of Spades champagne and appetizers jumpstarted the Guggenheim takeover, attendees (both industry heads and longtime fans) explored the the floors of the venue void of selfies and backed by both throwback and current hip-hop from DJ Ross One. Just as many became comfortable with the groove of the event, the woman of the hour walked into her domain in a stunning leopard-print Yves Saint Laurent dress and took to the main level of the museum to greet fans.
With security covering her every move, the Barbadian beauty worked her way through the sea of attendees and grabbed a glass of champagne with orange juice. She was nearing her time to address the crowd. "It is such a big deal for me, for my culture, for a lot of young girls of any color," she said of the book during her thank you speech. While she admitted that she approached her publishers with a mere USB drive stored with pictures and said, "Here you go!" it was clear that Rihanna was not shy to share the love. In addition to thanking her small team of collaborators on the project, she made sure to toss it back to the mob of fans below her. This was for them. "You guys have been incredibly supportive over the years," she said.
The Rihanna Book is scheduled for release on October 24 via Phaidon.