City Girls Releasing New Album In '90 Days' — It's 'All Work, No Play'
By Peyton Blakemore
October 14, 2019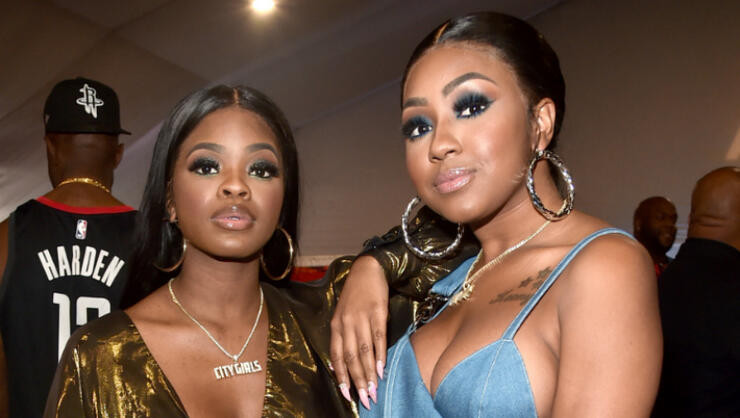 The City Girls aren't wasting any time getting new music to their fans.
Just days after JT's release from prison, the CEO of the Miami rap duo's label revealed that the ladies are already working on their next album.
"The sky's the limit for [JT]," Quality Control co-founder Pierre 'Pee' Thomas told TMZ. "She gon' start recording next week and just stay tuned."
He added that it's been "all work no play," for JT, who "got out of prison and went straight on the studio bus and did her [recently released] song before she even gave her mama a hug."
"She's just focused," Pee continued. "Album be ready in 90 days."
As fans know, Yung Miami announced that her City Girls partner was officially out of prison after serving more than a year behind bars lat Tuesday (October 8). "YOU B*TCHES IN TROUBLE!! MY B*TCH HOME! ❤️🎈," she captioned a photo of the cover art to JT's latest track appropriately titled "First Day Out," which dropped hours after news of her release.
According to TMZ, JT is living in a halfway house now to complete her prison sentence, but she's allowed to leave during the day to record music.
JT was convicted for fraudulent credit card charges back in July 2018, as soon as City Girls started to blow up. However, Yung Miami, who is currently expecting her second child, held things down for the duo as she toured, filmed music videos and even worked on new City Girls music while JT was away.
Photo: Getty Images