Big, Bizarre Object With 'Spheres Circling It' Seen Hovering Over Baltimore
By Dave Basner
October 15, 2019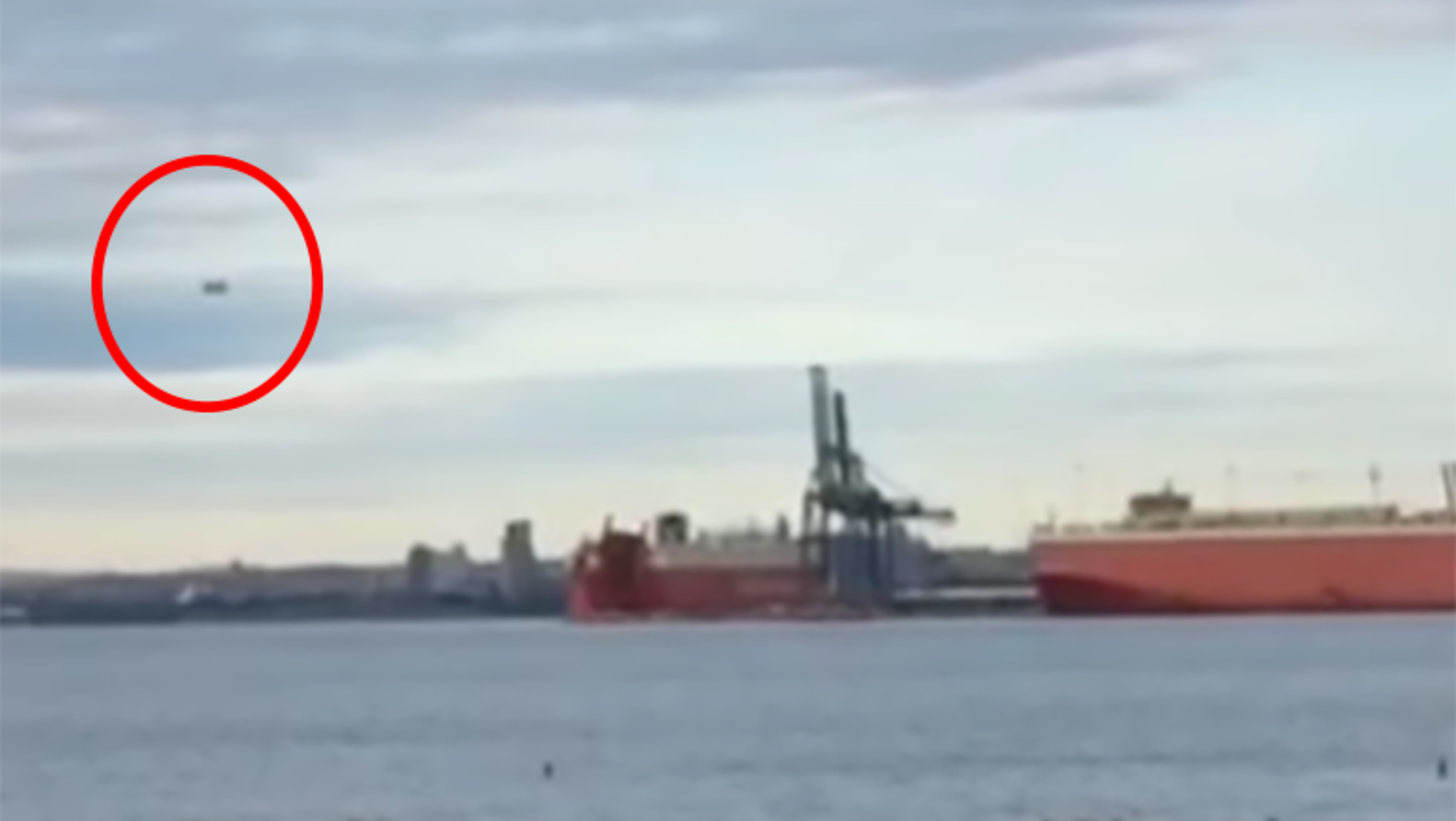 You would think we've reached a point where most people have a phone that is capable of taking high-quality pictures and videos, yet when it comes to photographing or filming UFOs, it always seems to happen with some inferior piece of technology. That's just what took place in Baltimore recently, where a man claims to have filmed a strange cylindrical craft hovering over the Maryland city.
The video, which was uploaded to the Hidden Underbelly YouTube page, purports to show a "UFO" that is "huge." The photographer explains that it was filmed on the Key Bridge in the early morning hours and along with seeing the big object, he also witnessed spheres that "went up and down, in and out of the clouds, sometimes disappearing only to reappear again." Unfortunately, the spheres don't show up in the video, nor do the "several cylinder objects" the man says he saw in the sky before he started filming.
The man who filmed it stated that he had to stop recording to pick up his mom, but an hour later came back and saw the crafts again, only much farther away.
It seems like a stretch, but plenty of commenters believe they are watching something other-worldly, writing things like, "[It] looks almost segmented," "Amazing" and "This is legit."
Others, however, were a little more skeptical, pointing out that it's likely a blimp or a plane pulling a banner. One snarky person joked, "I saw one of these once, had some strange hieroglyphics on the side that looked like 'Goodyear.'" Another had a likely explanation, writing, "I hate to disappoint everyone but this is a banner being pulled by an airplane. This happens every Sunday in this area during the NFL season as multiple banners are flowing in and out of the city over Ravens stadium. This video was taken on game day on Sunday the 13th. Move along..." A different commenter noted, "My question would be, how many more videos are there? If this is truly an extraordinary event, I'd think that more than 'terrible camera guy' would have shot some footage. Definitely intriguing."
The truth is out there...
Photo: YouTube