Cardi B Grinds On Offset & Shares More Sexy Photos From Her Birthday Trip
By Peyton Blakemore
October 15, 2019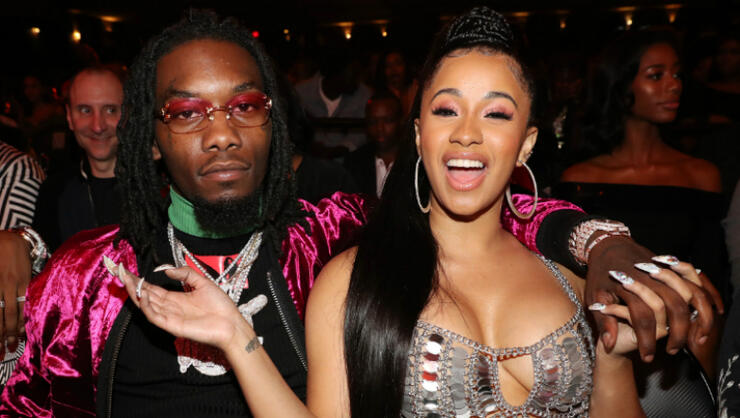 Cardi B is living her best life on her birthday vacation.
On Tuesday (October 14), the "Press" rapper shared more steamy photos and videos from her Turks and Caicos getaway.
For her latest shots, Cardi put her relationship with her husband Offset on full display, sharing a number of NSFW clips. First up was an Instagram photo of her with her legs up on a jet ski as her husband ogled at her body. (You can see that shot HERE) Cardi later shared a video of her grinding on the Migos rapper as he rubbed all over her body. (You can see that video HERE)
Cardi has been taking full advantage of her tropical vacation. Over the weekend, the "Yes" rapper showed off her impressive twerking skills while partying in Turks and Caicos.
In a number of videos shared from Cardi's tropical vacay, the 27-year-old rapper was shown literally twerking her life away as she moved her booty up, down, and all around while in a bikini, slip dress, and a few more sexy outfits. In one video, shared by her sister Hennessy Carolina, Cardi is shown twerking and body rolling while listening to Spice's "So Mi Like It."
"We LITTTTTTTTTTT #CardisBdayVaca🎈🎉🥃🍻," Hennessy captioned the clip.
To see more of Cardi's twerking videos, click, HERE, HERE, and HERE. (Be warned, these clips are extremely NSFW.)
Photo: Getty Images
Chat About Cardi B Grinds On Offset & Shares More Sexy Photos From Her Birthday Trip