Bath Bomb Stains 11-Year-Old Girl, Bathroom Green
By Dave Basner
October 17, 2019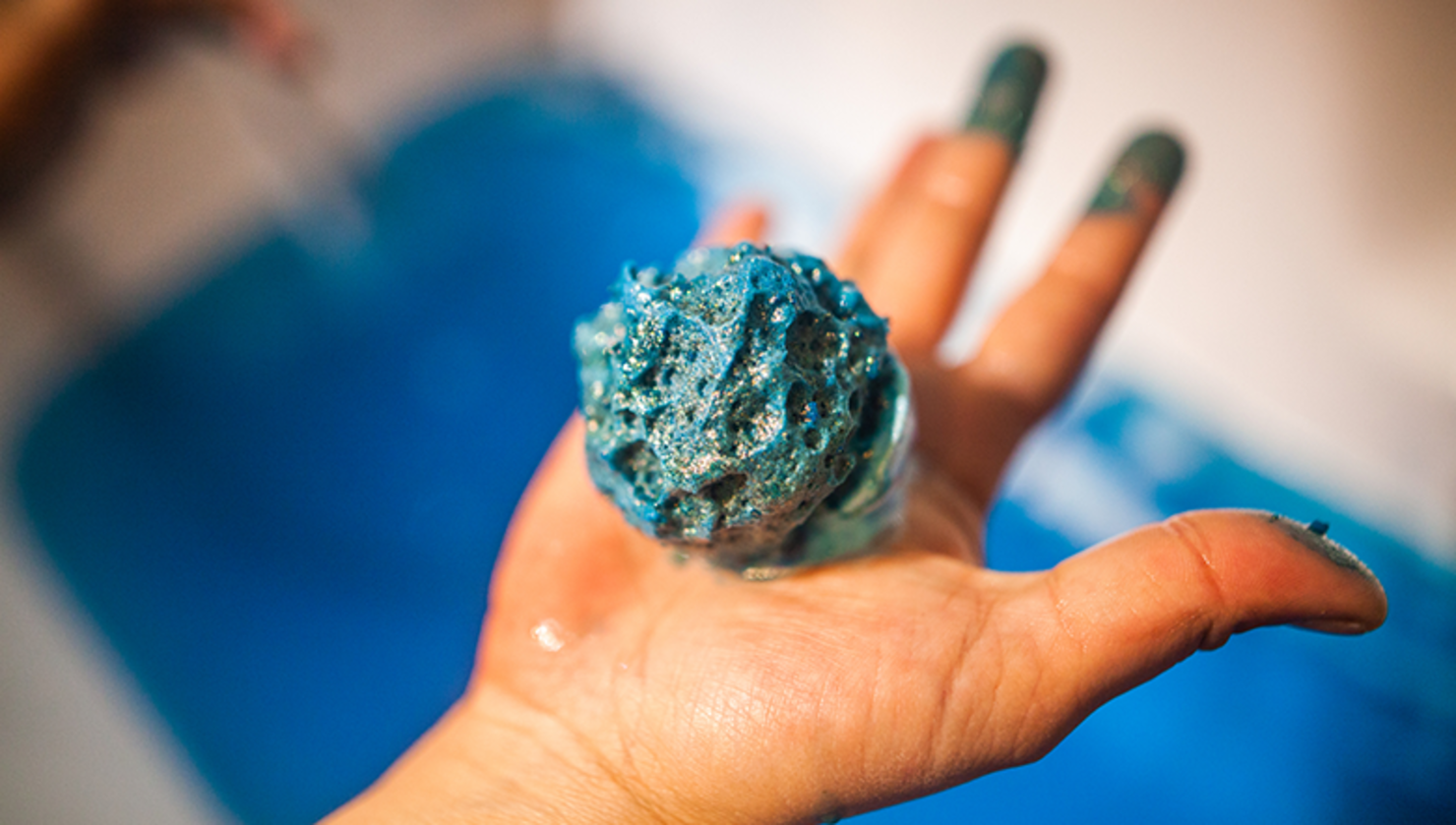 A mom in Australia thought it would be a fun idea to buy a Make Your Own Bath Bomb kit for her 11-year-old daughter. It turned out to be quite a mistake and she wrote about her experience on news.com.au.
The mother, Kerri Sackville, found a kit at her local Kmart and paid ten dollars for it. When she got home, she and her daughter spent about 20 minutes making the bombs, though it took another 40 for her to clean up afterwards because there was green on the table, the floor and her daughter's hands, something she says should have "alerted [her] to a potential issue."
Nevertheless, she went forward with the bomb and dropped it in the tub as her daughter bathed. Not long after, her kid yelled for her. Kerri rushed in only to find that her daughter had turned green, like "an alien."
"So imagine my horror when Kmart did the dirty on me, taking my trust (and, er, money) and repaying my years of loyalty by turning my beloved child into a leprechaun." Parents, be warned!

Posted by news.com.au on Tuesday, October 15, 2019
It wasn't just the girl who was green - the water, the tub and the wall all looked like, as she said, "the Hulk had found his way into our bathtub and laid down and melted."
Kerri gave her daughter a shower, but the color didn't go away. She said the bomb must have been "made from crushed permanent markers or oil paints." It took an insane amount of scrubbing, more showers and 72 hours for the green to go away, though a week later, the girl's belly button was "still a shade of lime."
Kmart stated that they weren't aware of any issues with the kit but asked that anyone else who experienced something like this contact them. A rep for the company noted, "We are committed to the quality and safety of all of our products. We have not received an inquiry of this nature, but we welcome the opportunity to resolve this directly with the customer."
Photo: Getty Images