Beck Details 'Hyperspace,' Shares Two New Songs
By Katrina Nattress
October 17, 2019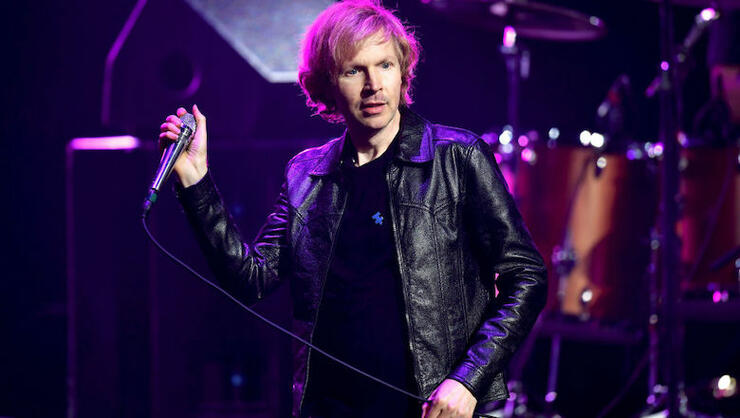 Back in April Beck announced his 14th album, Hyperspace, and dropped its lead single "Saw Lightning." Since then, we haven't heard much from the singer-songwriter (which is understandable considering he spent all summer on the road with Cage The Elephant) but on Thursday (October 17) all that changed when Beck not only gave us more details about the upcoming record, but also shared two new songs ("Uneventful Days" and album opener "Hyperlife").
Like its predecessor, "Uneventful Days" was co-written and produced by Pharrell Williams. In fact, he worked on seven of the album's 11 songs. During a recent interview with NME, Beck revealed how Williams influenced the project, admitting he originally went into the studio thinking they'd get enough material for an EP not an LP.
"I was not expecting the songs to come out how they did. I was going in thinking of songs like 'Drop It Like It's Hot', y'know?" Beck confessed. "He felt very strongly that spending a little time with me, that 'You need to be doing singer-songwriter type of songs'. So that was more of the direction we went in. I really tried to be less ambitious on the production on these songs, like to let them be simple and let them breathe. Pharrell is a master minimalist."
Aside from Williams, Hyperspace also features Coldplay's Chris Martin (background vocals on "Stratosphere") and Sky Ferreira ("Die Waiting").
Hyperspace is slated to come out on November 22 and can be pre-ordered on Beck's official website. Listen to "Uneventful Days" and "Hyperlife" below.
Chat About Beck Details 'Hyperspace,' Shares Two New Songs