Rihanna Is Beaming Confidence In Slow-Motion Bikini Instagram Video
By James Dinh
October 17, 2019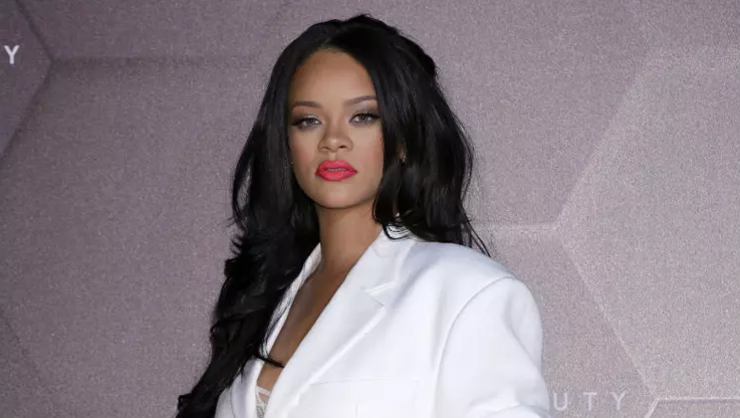 If you caught an early look at Rihanna's "visual autobiography," you already know that the pop titan is fully aware of her angles. However, her latest post on Instagram further proves how spectacular she looks not just in motion, but slow-motion.
On Wednesday (October 16), the Barbadian beauty, 31, shared a clip of her walking by a pool in front of a tropical backdrop and it's pretty much 31 seconds of bliss. In typical Rihanna fashion, the singer holds a blunt in her mouth and the confidence is just beaming off the star. No caption was added, but we don't think we really even need one.
While we continue to wait for new music from the star, Rih was quick to denounce rumors of the title of her upcoming release. On the carpet for her "visual autobiography," the chart-topper told Entertainment Tonight that her recently-registered track, "Private Loving," is not the title of her forthcoming LP. "That's not true," Rihanna clarified, admitting that details about the album are "pending." "That's not gonna be the title of any album. I can give you a dot, a dot and a dot."
Nonetheless, her recent cover story for Vogue did include details about the ninth studio effort and its "reggae-inspired or reggae-infused" concept. "It's not gonna be typical of what you know as reggae," she explained. "But you're going to feel the elements in all of the tracks [...] Reggae always feels right to me. It's in my blood. It doesn't matter how far or long removed I am from that culture, or my environment that I grew up in; it never leaves. It's always the same high. Even though I've explored other genres of music, it was time to go back to something that I haven't really homed in on completely for a body of work."
Chat About Rihanna Is Beaming Confidence In Slow-Motion Bikini Instagram Video