Selena Gomez Sends Fans Into Meltdown After Posting Cryptic Photo
By Lindsey Smith
October 17, 2019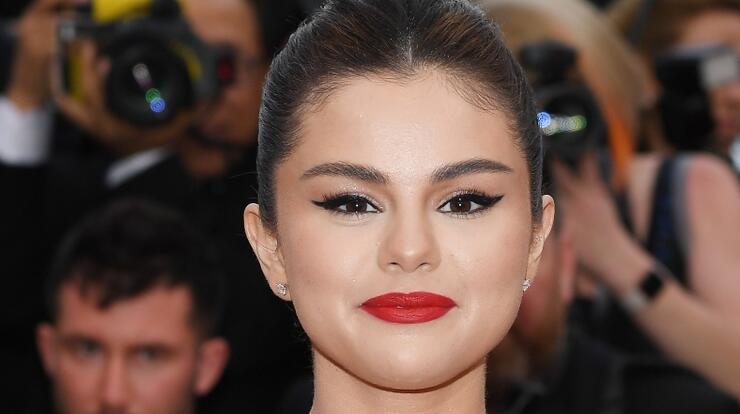 It looks like Selena Gomez is gearing up to release new music — at least that's what her millions of fans are thinking!
On Thursday (October 17), the 27-year-old singer basically broke Instagram when she posted a black and white image of herself looking up behind a wall of lace. It wasn't just the photo that got the attention of fans, she also cryptically captioned the photo, "Rose colored glasses all distorted."
Now, that sentence isn't from any Selena Gomez song that I know of and maybe she just wanted to sound poetic but my pop music senses are tingling and I think Selenators are in for some new music!
Fans, of course, flocked to the singer's comments sections to show just how excited they are for the prospect of new music and it's safe to say they were sent into a meltdown (can ya blame 'em though?!). "IS THIS REALLY HAPPENING RIGHT NOW?" one fan replied to the photo. "SELENA ARE YOU BACK?" another asked. Some fans are definitely convinced the caption is a lyric with many writing things like "These lyrics🔥🔥🔥🔥 i'm ready."
The day before, Gomez posted an adorable throwback photo of herself with the caption, "We always go into it blindly." Which, again, sounds very much like unknown lyrics!
Whatever it is, I think everyone can agree that we NEED IT NOW!
Sel has been keeping busy despite not releasing new music yet. She's recently revealed that she would be part of Netflix's documentary series Living Undocumented; which premiered earlier this month. She's also been heating up romance rumors with fellow singer Niall Horan.
Photo: Getty Images