Lady Gaga Suffers Hard Fall Off Stage After Being Dropped By Fan
By Paris Close
October 18, 2019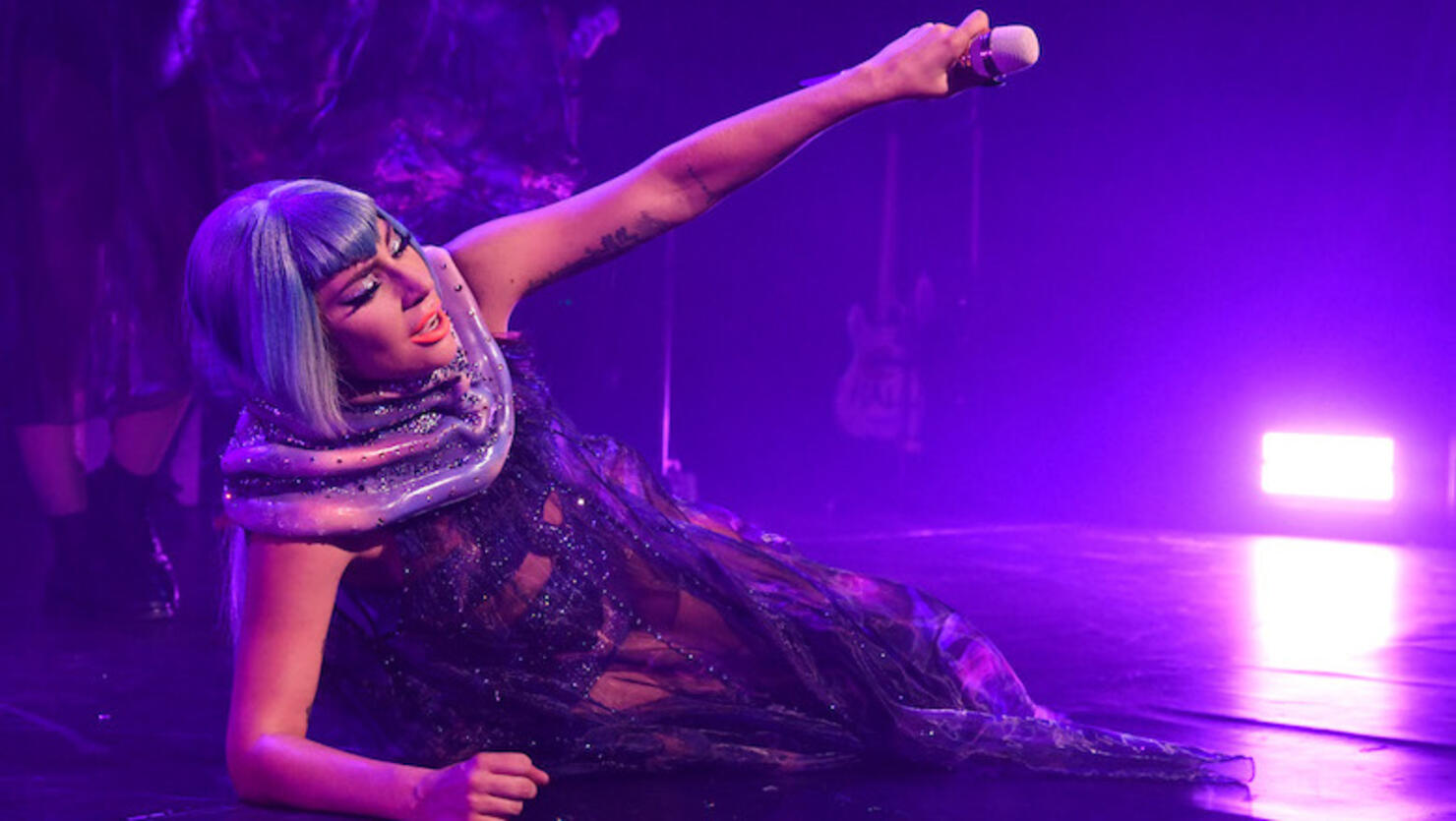 A Lady Gaga fan suffered a nasty spill during her concert — and he took Mother Monster down with him!
The "Born This Way" singer was performing her usual "Enigma" show in Las Vegas on Thursday night (October 17) when she invited a fan onstage to join the fun. Apparently, the man she welcomed to perform with her got a little too excited when he attempted to pick Gaga up as they were dancing, until he lost his balance and sent the two of them tumbling off the stage.
Fan-shot videos captured the fall as in happened, which shows a blue-haired Gaga seeming a bit dazed as she tried to regain herself from the painful incident. As fans pointed out, all appeared to be well with the Academy Award-winning musician, who dusted off her shoulders and was back on her feet again to keep the show going.
"Lady Gaga fell off the stage and then proceeded to kill the Bad Romance choreography like nothing ever happened," one onlooker tweeted from the stands, along with a clip of the superstar busting out dance moves like nothing ever happened. "The level of professionalism... far too much!"
As yet, no word has been given on how the fan is recovering, but we're hoping he's doing well.
See footage of the fall and after below.
Lady Gaga fell off the stage and then proceeded to kill the Bad Romance choreography like nothing ever happened. The level of professionalism... far too much! pic.twitter.com/X6EFxhlGIL

— Lady Gaga Facts (@LGMonsterFacts) October 18, 2019