Brett Eldredge Is Getting In The Holiday Spirit With 2019 'Glow Live Tour'
By Blake Taylor
October 21, 2019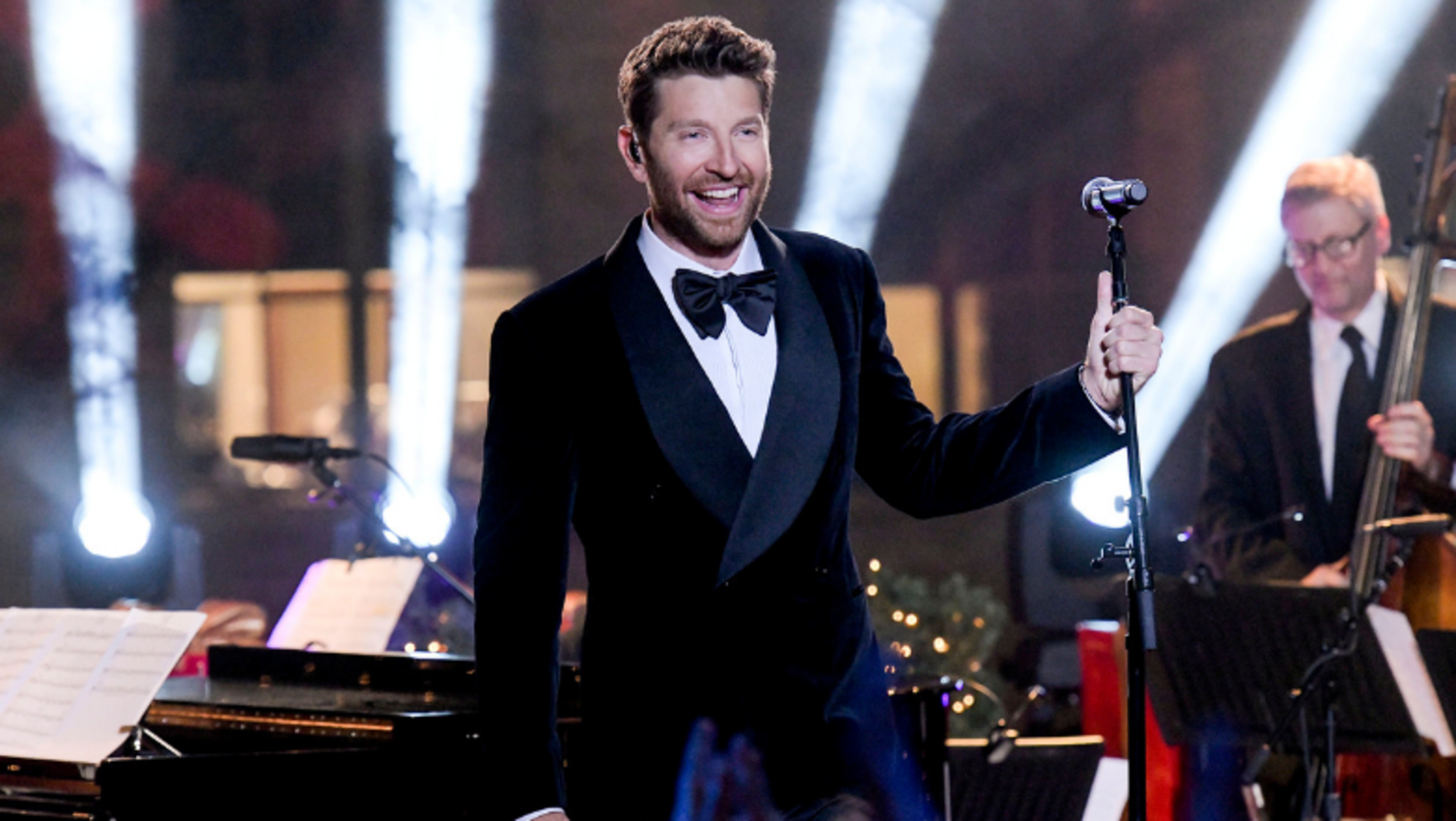 Brett Eldredge will hit the road for a 10-date holiday tour in December. The "Glow Live Tour" will kick off on December 4 with a show at Nashville's Ryman Auditorium, followed by stops in Chicago, Boston, Columbus and more.
The tour takes its name from Eldredge's Christmas album, Glow, which was released in 2016 featuring a handful of holiday classics like, "Silver Bells," "A Holly Jolly Christmas," and "Do You Hear What I Hear."
"Since I was a kid, I've had the Christmas music spirit running heavily through my veins," Eldredge says. "It's my favorite thing in the world. Now taking my own Christmas tour out on the road at this huge level is a dream. I can't wait to see everyone dressed up, relaxed and ready to sing the Christmas classics with me!"
In addition to the new tour, Eldredge is also in the process of writing and recording new music for his upcoming album. "I'm creating a space mentally in my personal life and music life. I've got a flip phone," he says. "All the outside noise, I've cut most of it out and it's been a profound experience of such a deeper level of anything I've ever written or created in my music career."
Tickets for the tour go on sale to the general public on October 25 at 10 a.m. The list of tour dates can be seen below.
Brett Eldredge's 2019 Glow Live Tour Dates:
Dec. 4-5 -- Nashville, Tenn. @ Ryman Auditorium
Dec. 8 -- Louisville, Ky. @ Louisville Palace Theater
Dec. 10 -- Atlanta, Ga. @ Coca-Cola Roxy
Dec. 12 -- Columbus, Ohio @ Palace Theatre
Dec. 14 -- Boston, Mass. @ Boch Center Wang Theatre
Dec. 17-18 -- New York City @ Beacon Theatre
Dec. 20-21 -- Chicago, Ill. @ Chicago Theatre