Prince Harry Confirms 'Rift' With Prince William: We're On Different Paths
By Emily Lee
October 21, 2019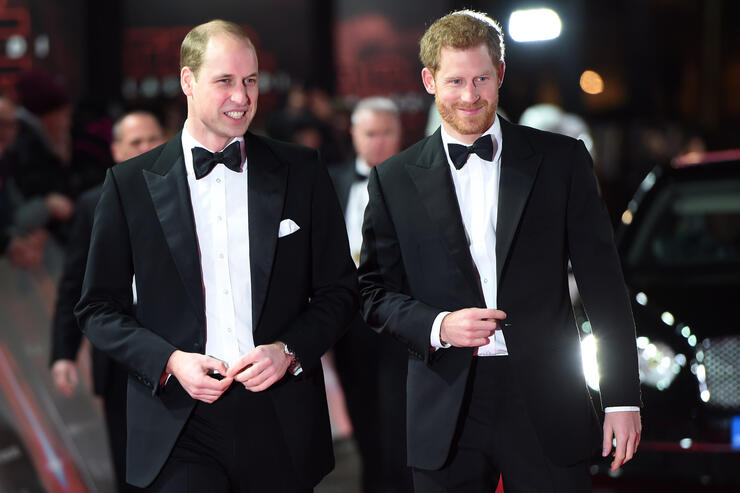 Prince Harry addressed the persistent rumors of a "rift" between him and his brother, Prince William, for the first time in a rare, televised interview. While the Duke of Sussex didn't go into much detail about the nature of the fallout, he did admit that he's currently on a "different path" from his brother and the two don't see each other often anymore.
When ITV's Tom Bradby asked Prince Harry how much truth there is to the reports of a rift, the redheaded royal replied: "Part of this role, part of this job, this family, being under the pressure which it's under, inevitably stuff happens. But we are brothers. We will always be brothers," Harry said. "We are certainly on different paths at the moment, but I will always be there for him, and as I know he will always be there for me. We don't see each other as much as we used to as we are so busy. But I love him dearly and you know the majority of the stuff is probably — well, the majority of the stuff is created out of nothing. But as brothers, you have good days and you have bad days."
VIDEO: Prince Harry on that "rift" with his brother, William: "Inevitably stuff happens" he said. "We are certainly on different paths at the moment but I'll always be there for him".
pic.twitter.com/MouenCO3T4

— Chris Ship (@chrisshipitv) October 20, 2019
In addition to discussing his relationship with his older brother, Harry also discussed his late mother, Princess Diana, and how her death still affects him to this day. "I think probably a wound that festers," Harry, who was just 12-years-old when his mom passed way, said of his grief. "I think being part of this family, in this role, in this job, every single time I see a camera, every single time I hear a click, every single time I see a flash, it takes me straight back, so in that respect, it's the worst reminder of her life as opposed to the best."
"Being here now 22 years later trying to finish what she started will be incredibly emotional but everything that I do reminds me of her," Prince Harry continued, explaining why his royal tour of South Africa was so meaningful to him. "But as I said with the role, with the job, and the sort of pressures that come with that, I get reminded of the bad stuff, unfortunately."
In the aftermath of his mother's tragic passing,Prince Charles took both his sons to Africa to get away from the press. "Ever since I came to this continent as a young boy, trying to cope with something I can never possibly describe, Africa has held me in an embrace that I will never forget, and I feel incredibly fortunate for that," Prince Harry added. 
For more from Prince Harry and Meghan Markle's candid interviews, you can tune into Harry & Meghan: An African Journey on Wednesday, Oct. 23 at 10 p.m. on ABC.
Photo: Getty