Coldplay Shares "Orphans" & "Arabesque," First Songs Off Double Album
By Taylor Fields
October 24, 2019
Earlier this week, Coldplay revealed that they've been working on a double album, and that it would be coming out on November 22nd. Now, fans have their first taste of the album with the band sharing the first two songs off Everyday Life, "Orphans" and "Arabesque," in addition to a few more details about the upcoming record.
"Orphans" is off the "Sunset" portion of Everyday Life, while "Arabesque" is from the first half of Everyday Life, "Sunrise." The band's Chris Martin explained to BBC 1 of the songs and the rest of the tracks on Everyday Life, "It's all about just being human. Every day is great and every day is terrible…It just feels kind of free. There's so much life bursting out on the planet."
The Everyday Life album cover features the band in an old-fashioned black and white photo which fans may recognize from the picture they previously shared on their social media earlier in the week. The cover art is actually based on a photo from 1919 featuring Coldplay guitarist Jonny Buckland's great-grandfather's band (music runs in the family!).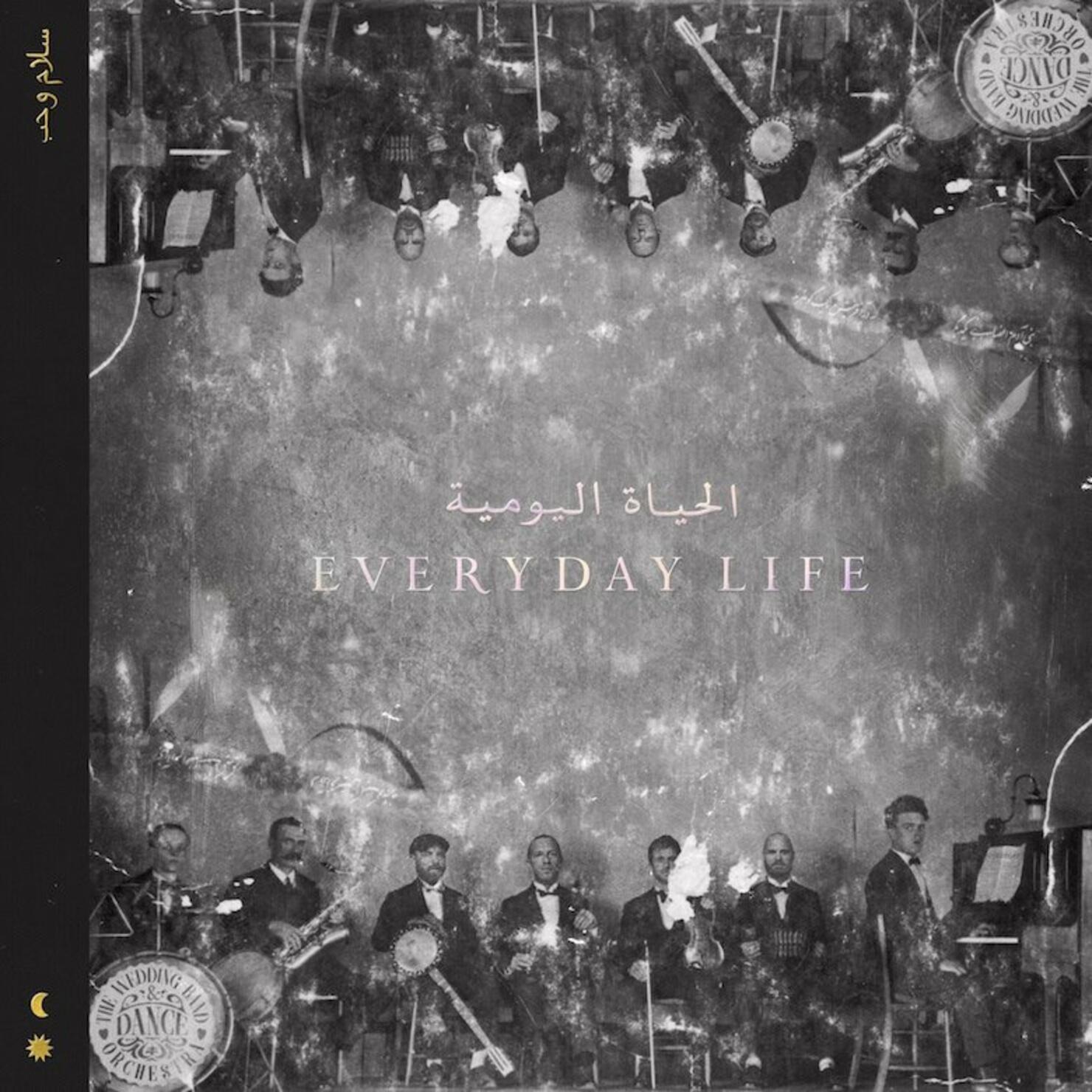 Everyday Life is Coldplay's eighth full-length album and is set to be released on November 22nd. Divided into "Sunset" and "Sunrise," the release features 15 new songs in total, produced by The Dream Team, and features appearances from Stromae, Femi Kuti, Tiwa Savage and Jacob Collier. The band's track listing was first revealed in classified ads in newspapers of each of Coldplay's members (Exeter, Southampton, Fife and Flintshire). See the Everyday Life track listing below.
Sunrise
"Sunrise"
"Church"
"Trouble In Town"
"BrokEn"
"Daddy"
"WOTW / POTP"
"Arabesque"
"When I Need A Friend"
Sunset
"Guns"
"Orphans"
"Èkó"
"Cry Cry Cry"
"Old Friends"
"بنی آدم"
"Champion Of The World"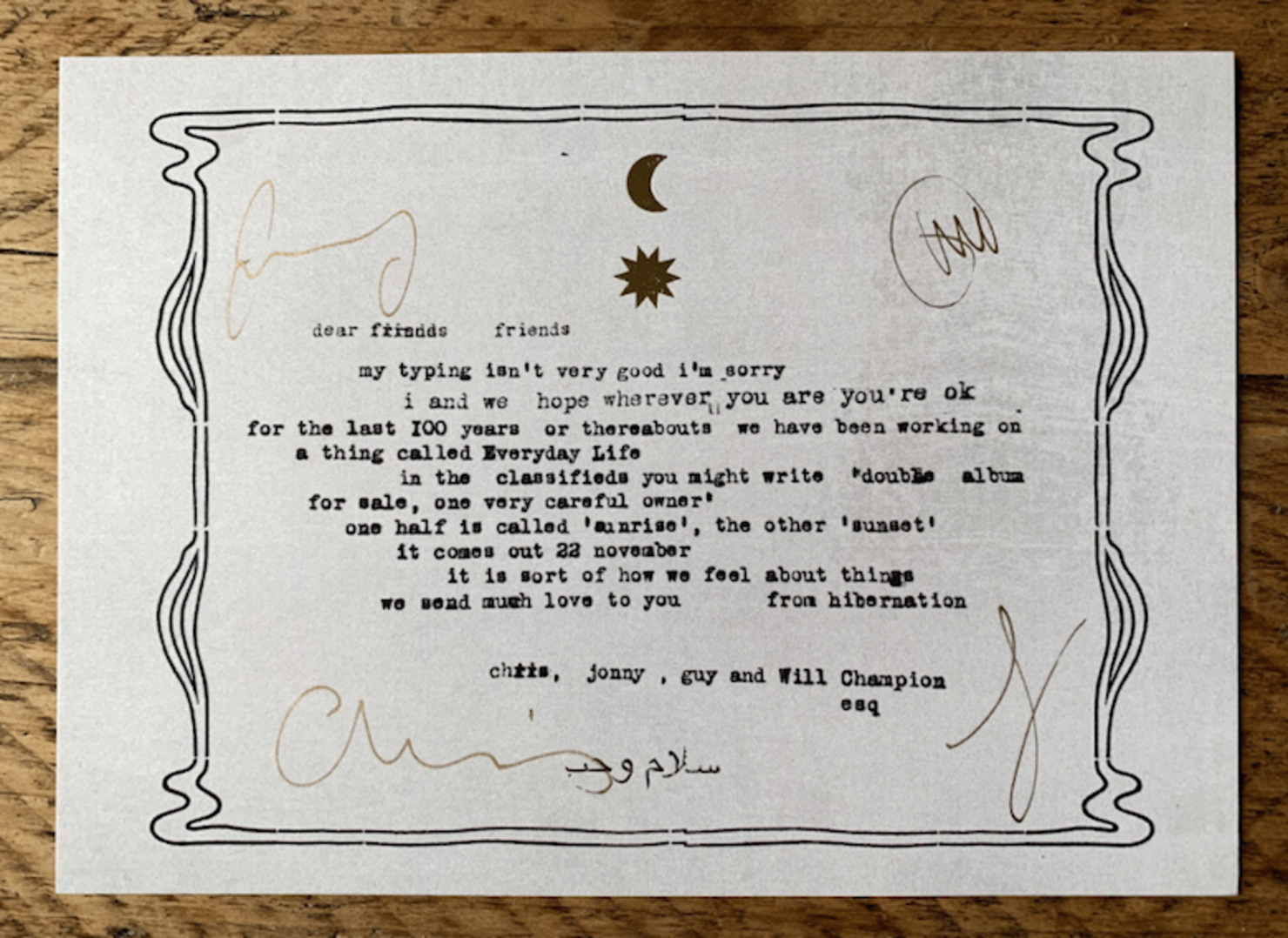 This weekend, fans can listen to Coldplay's new songs "Orphans" and "Arabesque" on demand on iHeartRadio for free! Here's how: Beginning October 25th through October 27th, iHeartRadio is handing over the keys to music fans to experience ALL that the app has to offer during All Access FREE Preview Weekend. In other words, experience all the perks of All Access on iHeartRadio ... for FREE. Search and play any song instantly, create unlimited playlists or listen to the hundreds of playlists we've created (including playlists curated by your favorite artists), as well as replay and save songs directly from the radio to your phone, and enjoy unlimited skips. Just open up your app and enjoy!