Drake Debuts His $150,000 Custom Raptors Championship Ring
By Peyton Blakemore
October 23, 2019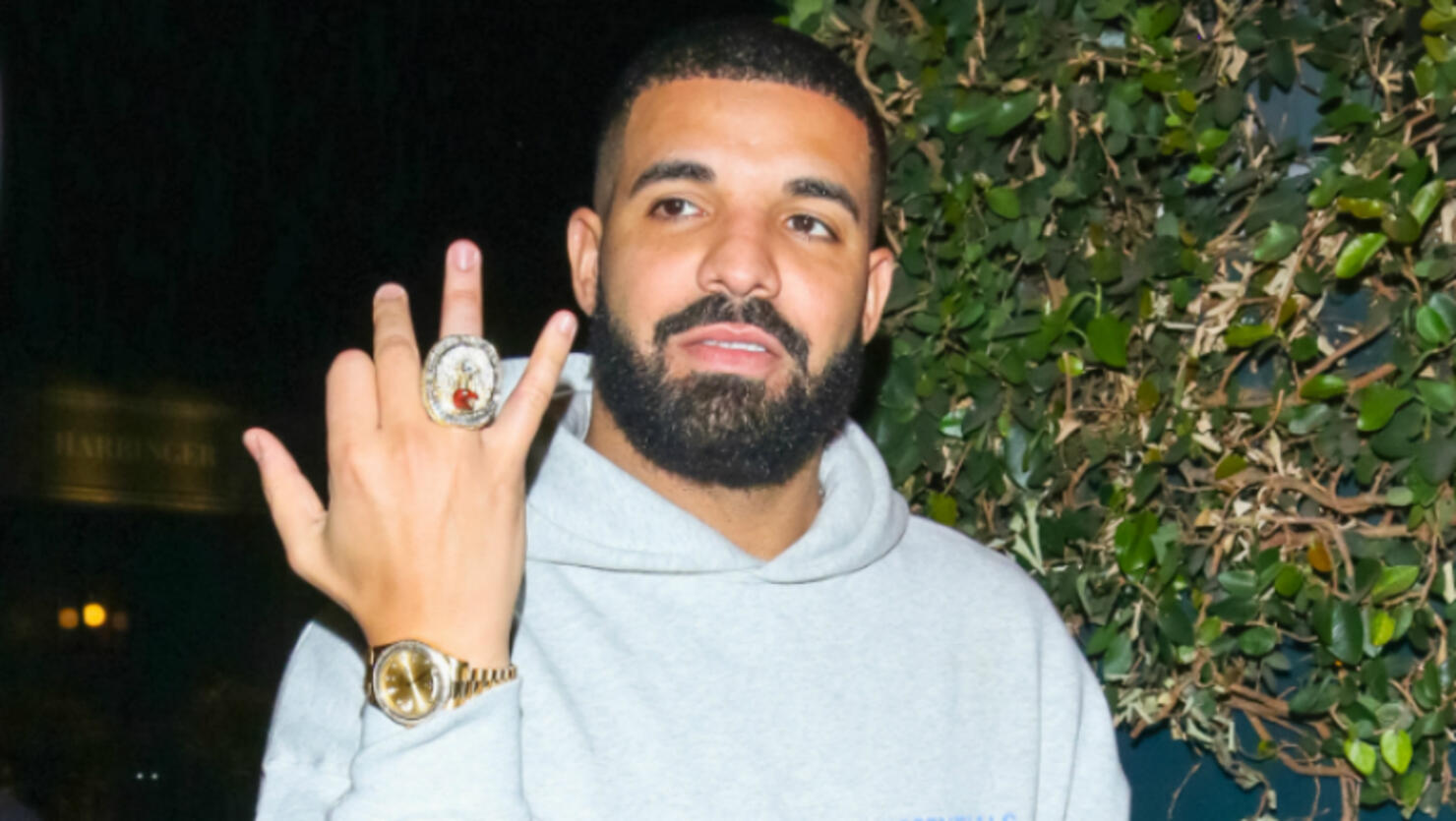 It's safe to say, Drake is on another level of hype after receiving his custom Raptors 2018-19 championship ring.
Ahead of the Raptors' season-opener against the New Orleans Pelicans on Tuesday (October 22), the reigning NBA champs were presented with their insanely huge and blinged-out championship rings. The rocks, which have been described as the "biggest championship rings in NBA history," feature 650 diamonds and 16 rubies that represent "the number of playoff victories required to win the title," the Associated Press reports. Each ring also includes a depiction of the Toronto Skyline, above the word "North" spelled out in diamonds, the team's home arena, Scotiabank Arena, and its Chevron logo.
And since Drake is the Toronto Raptors' ambassador, he also received the history-making rock. However, he couldn't let that be his only celebratory bling. In Drake over-the-top fashion, he additionally commissioned a custom ring designed by Jason of Beverly Hills that reportedly has over 30 carats of diamonds, which is more than any design in NBA championship ring history.
Drizzy showed off his gold pieces on Instagram Tuesday, captioning a photo of the rings: "We Major." He also shared a picture of the rings on his fingers, writing, "Turnt this to a organization."
When it comes to Drake's custom ring, he dropped a whopping $150K to make it happen, according to Complex. Jason of Beverly Hills founder Jason Arasheben told the outlet, "This was a championship that was dear to his heart. [Drake] wanted to create an over the top ring that not only paid homage to his city but that made a statement above and beyond anything else in history."
See the rings below: