Lauren Alaina Has Lost 25 Pounds Since Starting 'Dancing With The Stars'
By Blake Taylor
October 23, 2019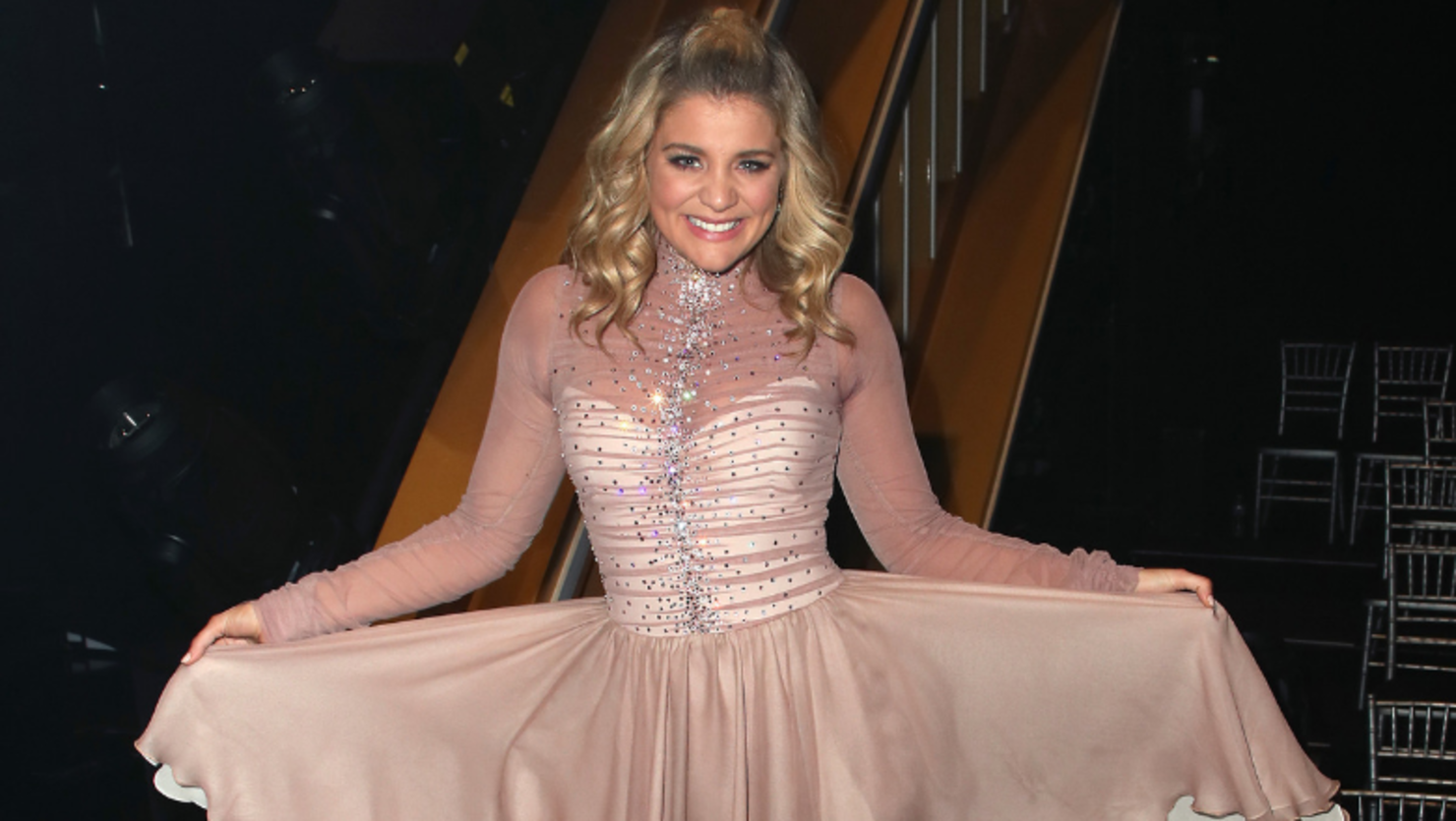 It's no secret that dancing is a great workout, especially when you're doing it as frequently as contestants, like Lauren Alaina, on Dancing With the Stars.
"I've lost, like, 25 pounds since July," Alaina revealed to Us. "None of my clothes fit."
Alaina maintains her health by sticking to a low-carb diet and with the help of a personal trainer six days a week.
Although her healthy lifestyle seems to come naturally to the country star now, that hasn't always been the case. Following her second-place finish on American Idol in 2011, Alaina started struggling with bulimia.
"I just desperately wanted to be thin," the singer shared. "That's all I thought. I was obsessed with it, which it was ridiculous because I had everything going for me."
With the help of her friends and family, Alaina was able to recover from the eating disorder. Since then she's on a mission to help and encourage others going through a similar struggle through positive songs like her previous single, "Road Less Traveled."
"Why do you keep on staring? / That mirror, mirror, it ain't fair at all / Dress sizes can't define / Don't let the world decide what's beautiful," she sings in the powerful song. "Show what you got and just own it / No, they can't tear you apart."
On Monday night (October 21), Alaina honored her late stepfather, Sam Ramker, who passed away last year on October 18, 2018 following a battle with Stage IV cancer. She performed a beautiful dance to her new song, "The Other Side," which she wrote in memory of Ramker.
"[Sam] made my mom so happy, changed my mom's life...I wanted to write a song that did him justice," Alaina says. "He couldn't hear me sing without crying because he was so proud of me... I wrote this song so that he can live on and never be forgotten."
The emotional performance was very impactful, even to the judges who gave her 26 out of a possible 30 points. Fans can watch Alaina's battle to win season 28 of Dancing With the Stars every Monday at 8 p.m. ET on ABC.