Listen To Cage The Elephant's Curated Playlist With iHeartRadio All Access
By Katrina Nattress
October 23, 2019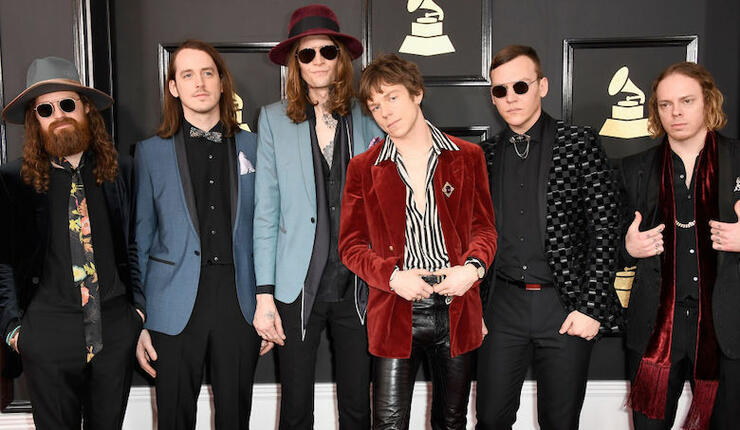 If you're looking for a new playlist to put on heavy rotation, Cage The Elephant is here to help. The band recently curated an exclusive playlist for iHeartRadio. The hand-picked tracks include a few off the alt-rockers' latest album Social Cues ("Ready To Let Go," "House Of Glass," "Social Cues"), as well as a diverse mix of rock and beyond including songs from Foals, Iggy Pop, The Strokes, Roy Orbison, Joy Division, Childish Gambino, and NWA.
Beginning October 25th through October 27th, iHeartRadio is handing over the keys to music fans to experience ALL that the app has to offer during All Access FREE Preview Weekend. In other words, experience all the perks of All Access on iHeartRadio ... for FREE. Search and play any song instantly, create unlimited playlists or listen to the hundreds of playlists we've created (including playlists curated by your favorite artists), as well as replay and save songs directly from the radio to your phone, and enjoy unlimited skips. Just open up your app and enjoy!
Listen to Cage The Elephant's playlist below.
Cage The Elephant are currently touring on their latest album Social Cues, and will be on the road for the foreseeable future. Check out a full list of dates here.
Photo: Getty Images
Chat About Listen To Cage The Elephant's Curated Playlist With iHeartRadio All Access