Lori Loughlin Is 'Terrified' She Might Really Go To Jail After New Charges
By Emily Lee
October 23, 2019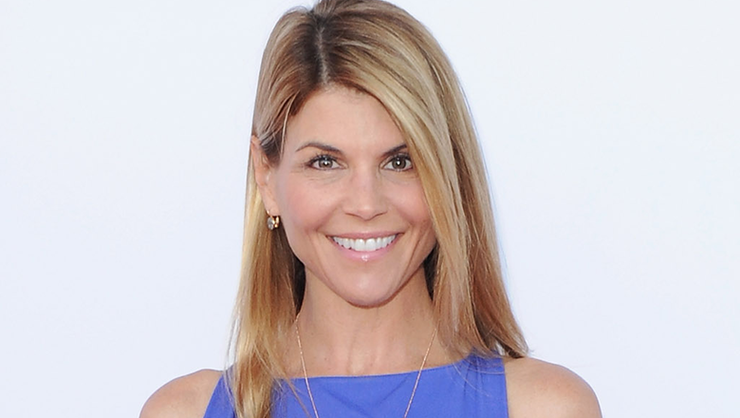 On Tuesday (October 22) Lori Loughlin was indicted on yet another bribery charge in the ongoing college admissions scandal. Federal Prosecutors announced that Loughlin, as well as nine other defendants, have "conspired to commit federal program bribery by bribing employees of the University of Southern California to facilitate their children's admission." As a result, they've each been charged with one count of conspiracy to commit federal programs bribery as a result.
Following this setback, Loughlin and her family are reportedly struggling to cope with the stress. "They feel like this is David versus Goliath. How do you go up against the federal government, when the government has decided to make an example out of you? How can you possibly move forward from this?" a source told People. "This stress is about to break them."
Loughlin and her husband, Mossimo Gianulli, decided to plead not guilty and fight the charges brought against them for their alleged involvement in the college bribery scam. In addition to the federal programs bribery charger, Loughlin and Gianulli are charged with money laundering conspiracy, conspiracy to commit mail and wire fraud and honest services mail and wire fraud. They previously faced up to 40 years in prison, however, this additional charge could potentially add another 10 years to their sentence if convicted.
"She is angry, she is sad, but most of all, she is terrified," the source continued. "It just gets worse and worse for her. And you have to remember: nothing new has happened. They could have charged her with all of this last spring. But they waited. She feels like she is a scapegoat."
While all of this trouble started because Loughlin and Gianulli allegedly paid $500k worth of bribes in order to secure their daughters acceptance to USC, neither Olivia Jade Gianulli or Isabella Giannulli are currently enrolled in the school.
Photo: Getty
Chat About Lori Loughlin Is 'Terrified' She Might Really Go To Jail After New Charges