Haunted House Is So Scary They Offer $20,000 To Anyone Who Finishes It
By Dave Basner
October 24, 2019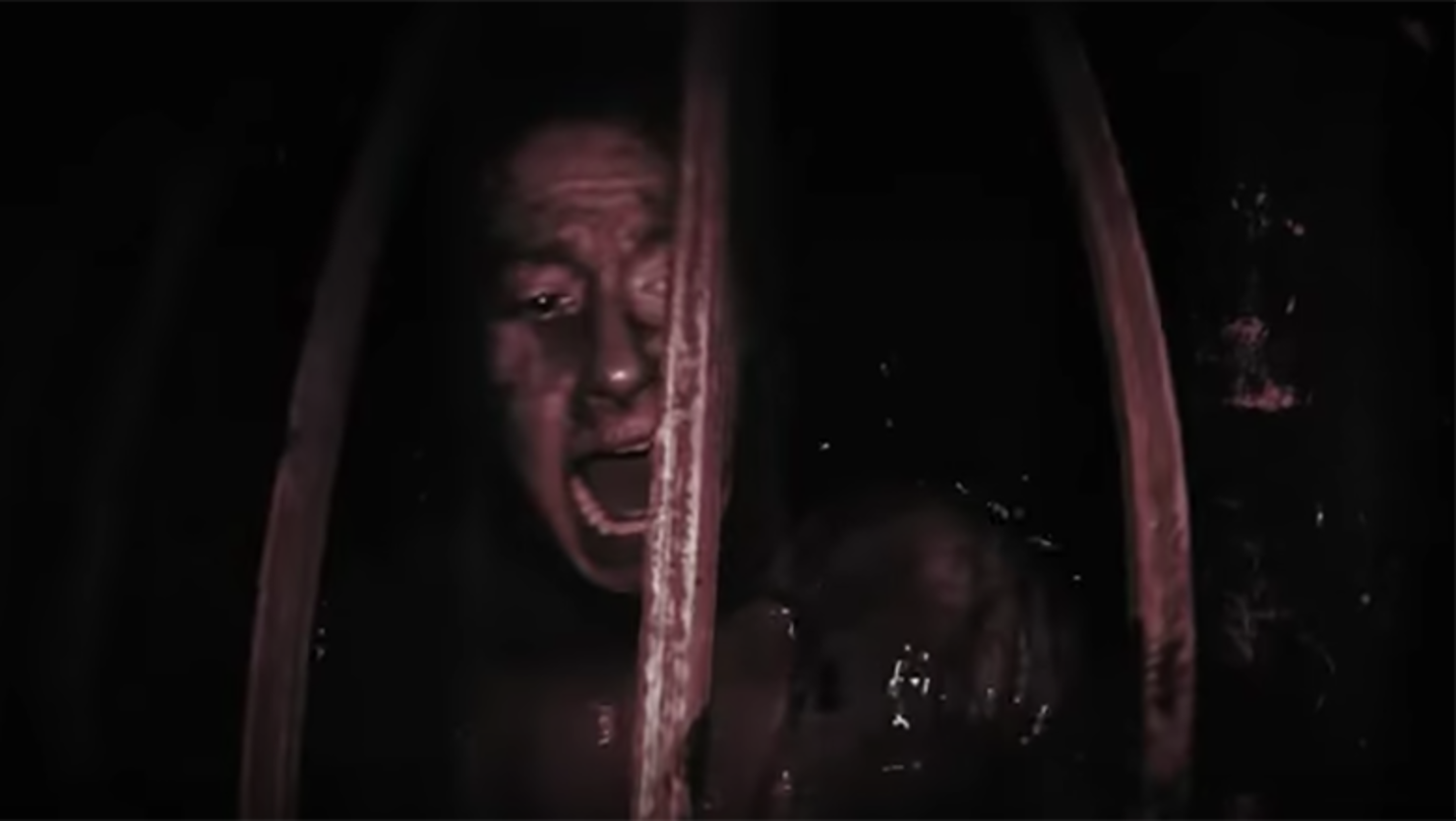 There are haunted houses and then there is McKamey Manor. The Summertown, Tennessee attraction is so horrific that anyone brave enough to make it through it will get themselves $20,000. This year's experience is called "Desolation" and the Manor's owner promises a "new level of extreme horror" during it, but it's not for just anyone.
Before visitors can go in the haunted house, they have to be screened via Facebook, video chat or phone, pass a background check, undergo a drug test, prove they have medical insurance, sign a 40-page waiver, complete a physical, and have a doctor's note to prove they are physically and mentally fit for the fearful experience.
They also have to watch a nearly two-hour long video that shows every contestant who has attempted to complete the manor since July 2017 quitting. It's because 100% of visitors don't finish the house that owner Russ McKamey is offering $20,000 to anyone who does. That's something that will be even harder with "Desolation" because, according to Russ, "Nobody's even made it to the starting clock with this new show. With the new mental game, it's much more difficult."
The tour is actually free (a donation is suggested but not required) but the Manor has a warning for wannabe visitors: "Each tour will be different based upon your personal fears, and can last up to 10 HOURS. Each guest will be mentally and physically challenged until you reach your personal breaking point. You will be tested to your very core."
They are not beyond waterboarding and slapping, and according to Russ, one person even had a heart attack during the experience.
The Manor, which has been described as one of America's scariest haunted houses, was profiled in a 2017 Netflix documentary called Haunters: The Art of the Scare about modern horror attractions that aren't "going to scare you" rather they will "scar you."
If you are brave enough to give it a shot, you can contact Russ here.