Kanye West Announces New Album Ahead Of 'Jesus Is King' Release
By Peyton Blakemore
October 24, 2019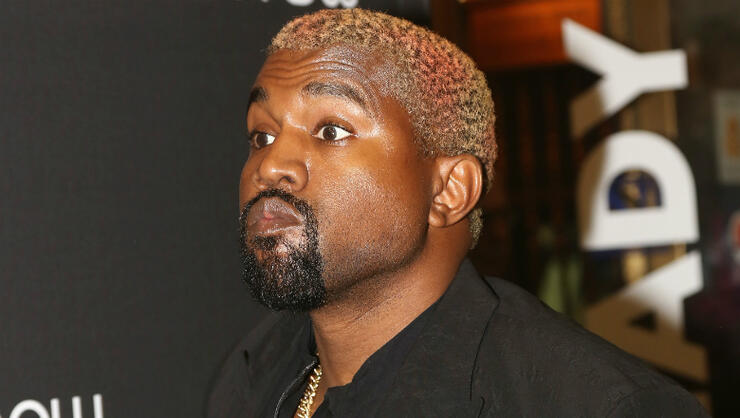 Kanye West is hours away from dropping his highly-anticipated album, Jesus Is King, and he's already talking about his next project.
During a recent interview, the 42-year-old rapper revealed that he's got an album dropping on Christmas day. "Sunday Service album, Jesus Is Born [is coming on] Christmas," Kanye revealed. "It's coming."
In addition to talking about Jesus is Born and Jesus is King, which drops on Friday (October 25), Ye discussed giving his life to Christ and changing his lifestyle because of it.
"Now that I'm in service to Christ, my job is to spread the gospel, to let people know what Jesus has done for me," he shared. "I've spread a lot of things. There was a time I was letting you know what high fashion had done for me, I was letting you know what the Hennessy had done for me, but now I'm letting you know what Jesus has done for me, and in that I'm no longer a slave, I'm a son now, a son of God. I'm free."
Earlier this week, Ye's pastor, Adam Tyson, revealed that early in Kanye's spiritual journey, the "Mixed Personalities" rapper told him that he wanted to walk away from hip hop because he thought it was unholy. "One time, he told me that he wasn't going to rap," Adam recalled while being interviewed on a Christian podcast. "I said, 'Why not?'" to which Kanye replied: "'That's the devil's music.'"
"I said, 'Hey, man. Rap is a genre. You can rap for God,'" the pastor continued. "I think he was already thinking about it a little bit, but I definitely said, 'Hey, bro. I think you need to use your talents that God's given you and use that platform for God.'"
"In fact, I asked him, 'Hey man, have you heard of Lecrae?' He's like, 'No.' [So I asked], 'Have you heard of Flame, Tedashii, Trip Lee?' He hadn't heard of any of those guys,'" Adam added. "I'm sure he's heard of them now [...] All I'm trying to do is to help him be rooted and grounded in God's word."
As fans know, Kanye has been on a spiritual journey for much of 2019. Back in September, he even announced that he will no longer make secular music, only gospel from here on out. His first project being Jesus Is King.
Photo: Getty Images
Chat About Kanye West Announces New Album Ahead Of 'Jesus Is King' Release