Maren Morris Eager To Support Son's Future Dreams
By Lauryn Snapp
October 24, 2019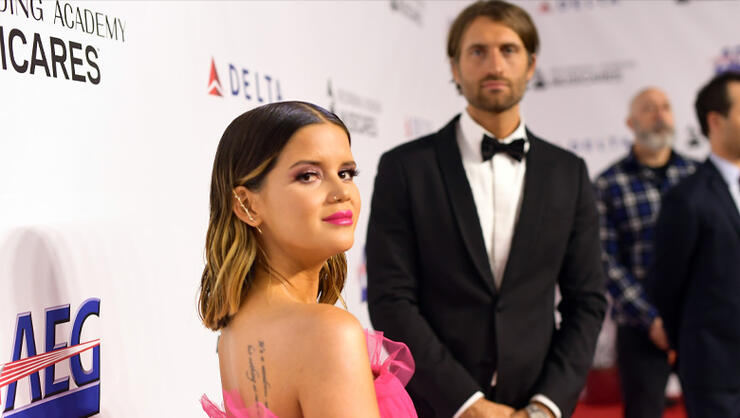 If you haven't heard the news…country superstar Maren Morris and husband, Ryan Hurd have announced that they're pregnant!
According to Maren's Instagram announcement, their son is coming in 2020, but Maren and Ryan admit they have been planning for this moment.They've dreamt of being parents, how they would raise their family, and they're both prepared to support their baby's future dreams. Even if that means, he wants a career in music.
"If your child wants to pursue music, would you and Ryan support that?" asks CMT Radio's Cody Alan in an interview.
"Absolutely!" shared Maren. "If my parents hadn't supported me. I don't know what I would be doing right now. I probably wouldn't be here."
"I think that I definitely want them to explore everything. Ryan always jokes and says, "Oh my god, I hope our kid is an accountant," laughs Maren. "Don't get involved in the music industry. But you can't control those things. If they are talented and inspired and have something to say, then I'm all for it!"
See the first pregnancy pictures from Maren and Ryan by browsing the photos below.
Congrats Maren and Ryan!
Photo Credit: Getty Images.
Chat About Maren Morris Eager To Support Son's Future Dreams