Granger Smith's New Song 'That's Why I Love Dirt Roads' Brings Him Peace
By Blake Taylor
October 25, 2019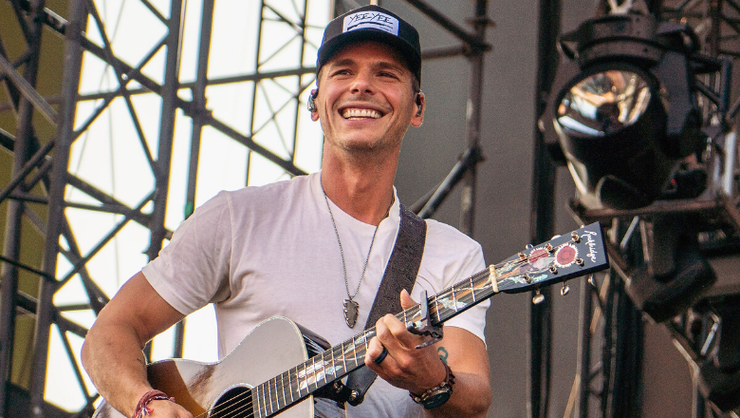 Granger Smith just released a new song, "That's Why I Love Dirt Roads" on Friday (October 25). This song is about the peace, strength, and renewal that can be found on those old dirt roads out in the country.
Smith's new track is the first song he's released since the tragic loss of his son, River in June 2019. Following an unimaginable loss like that, it's understandable why Smith seeks the peace and quiet a country road can bring.
"I've been sitting here watching the cursor blink trying to figure out how to tel you about this," Smith wrote on social media. "Earlier this year, I promised one song per month and I gave you one in March, April and May. My life changed forever in June and needless to say, I apathetically derailed any career plans and goals. Things I used to think mattered, just didn't anymore, and other things mattered more than ever."
Smith says "That's Why I Love Dirt Roads" is about "finding peace. Finding yourself. Finding God on a road that's rough around the edges just like us." He continues, "It's about that rural sanctuary we all know so well behind a pair of headlights, a steering wheel and your heavy thoughts."
The cover for the song has many hidden gems which Smith notes, "you probably won't even find all the references at first." He says even for those who can't find the hidden meanings, it's still a "cool picture of a dirt road following a river up a beautiful mountain."
Smith concludes his announcement with "Can't wait for y'all to hear the song. I hope it brings you the same peace that it has for me."
Take a listen to Smith's new song "That's Why I Love A Dirt Road" below.
Chat About Granger Smith's New Song 'That's Why I Love Dirt Roads' Brings Him Peace