Kanye West Finally Drops 'Jesus Is King': Listen
By Lauren Crawford
October 25, 2019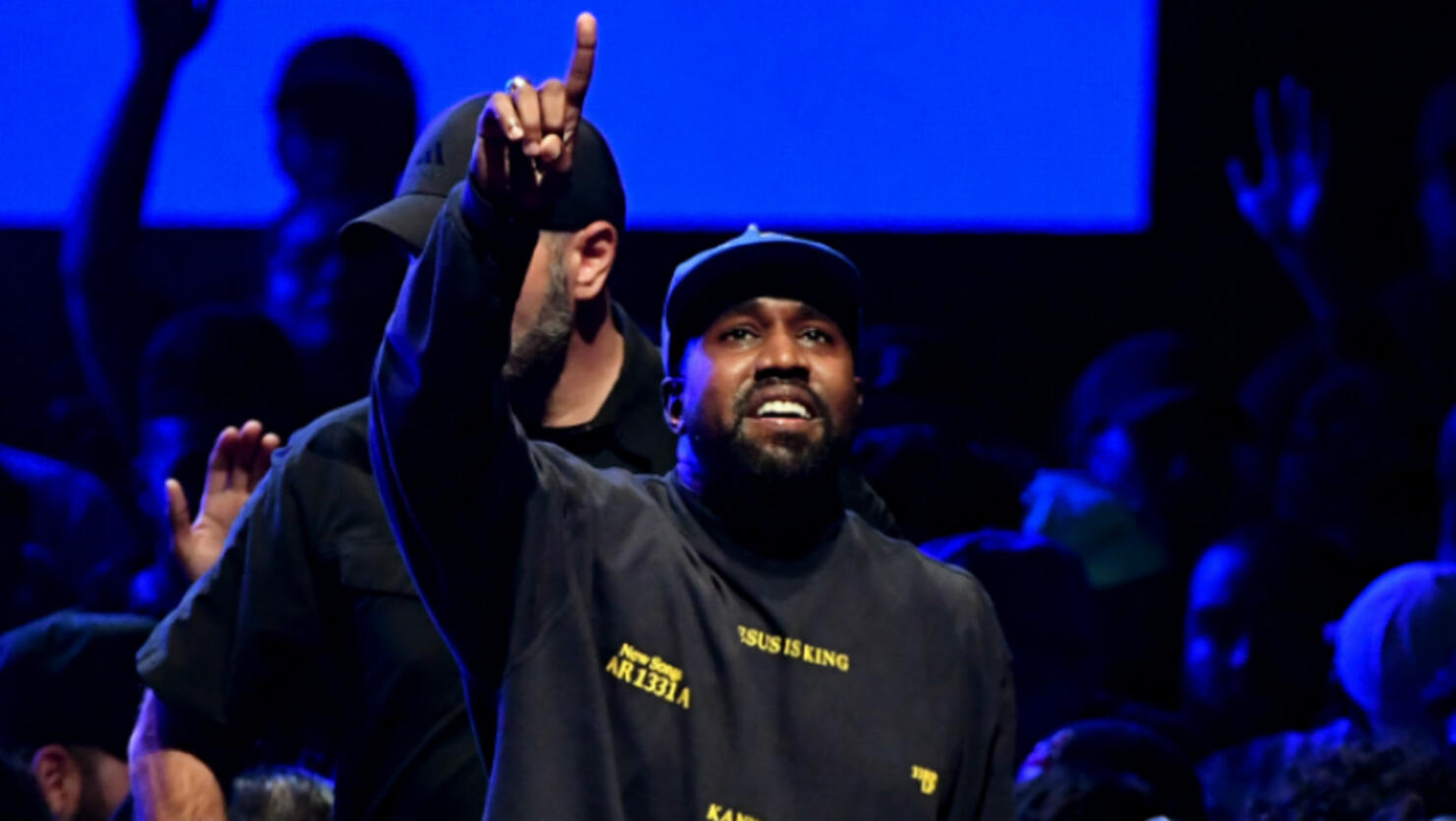 The road to Jesus Is King has been a long one, but the album is finally here.
After a number of delays, including its scheduled midnight release on Friday (October 25), Kanye West dropped his first gospel-inspired project, his ninth studio album, at 12:00 p.m.
Earlier this week, Ye returned to Twitter for the first time since January 1 to announce the album's official release date after delaying the project weeks prior without explanation.
The 11-track album features Ty Dolla $ign, Fred Hammond, Kenny G and more. It marks the beginning of a new sound for Ye as he promotes family values, talks of his relationship with Christ, and evangelizes —pointing listeners to the word of God — throughout the record. It's standout tracks include: "On God," "Selah," "Closed On Sunday," which name-checks Chick-fil-A, "Use This Gospel," and "Follow God."
As fans know, Mr. West has been on a spiritual journey — which has involved him traveling across the U.S. and beyond with a full choir and band for a number of worship services a.k.a. Sunday Services — for much of 2019. Back in September, the recent "Christian convert," as he now calls himself, announced that he would no longer make secular music, only gospel from here on out; his first project being Jesus Is King.
The album accompanies Ye's IMAX film, also titled Jesus is King, which brings the rapper's famed Sunday Service to life.
In an interview hours before the release of the album, the 42-year-old rapper spoke about his faith and revealed what went into the making of the gospel-inspired project, explaining that he made some pretty "radical" requests for those who were involved in its creation.
"I was asking people to fast during the album. There were times where I was asking people not to have premarital sex while they were working on the album," Ye shared. "There were times where I went to people that were working on other projects and said, 'Can you just work and focus on this?' I thought if we could all focus and fast — families who pray together stay together."
In the same interview, Kanye additionally announced Jesus Is King's follow-up project. "Sunday Service album, Jesus Is Born [is coming on] Christmas," the Chicago native shared. "It's coming."
"Now that I'm in service to Christ, my job is to spread the gospel, to let people know what Jesus has done for me," he continued. "I've spread a lot of things. There was a time I was letting you know what high fashion had done for me, I was letting you know what the Hennessy had done for me, but now I'm letting you know what Jesus has done for me."
This weekend, fans can listen to Kanye West's new album, as well as all of his previous projects, on demand on iHeartRadio for free! Here's how: Beginning October 25th through October 27th, iHeartRadio is handing over the keys to music fans to experience ALL that the app has to offer during All Access FREE Preview Weekend. In other words, experience all the perks of All Access on iHeartRadio ... for FREE. 
Search and play any song instantly, create unlimited playlists or listen to the hundreds of playlists we've created (including playlists curated by your favorite artists), as well as replay and save songs directly from the radio to your phone, and enjoy unlimited skips. Just open up your app and enjoy!
Jesus Is King Tracklist:
Every Hour
Selah
Follow God
Closed On Sunday
On God
Everything We Need
Water
God Is
Hands On
Use The Gospel
Jesus Is Lord
Photo: Getty Images