Taylor Swift Reflects On Debut Album 13 Years Later: 'I Want To Thank You'
By Paris Close
October 25, 2019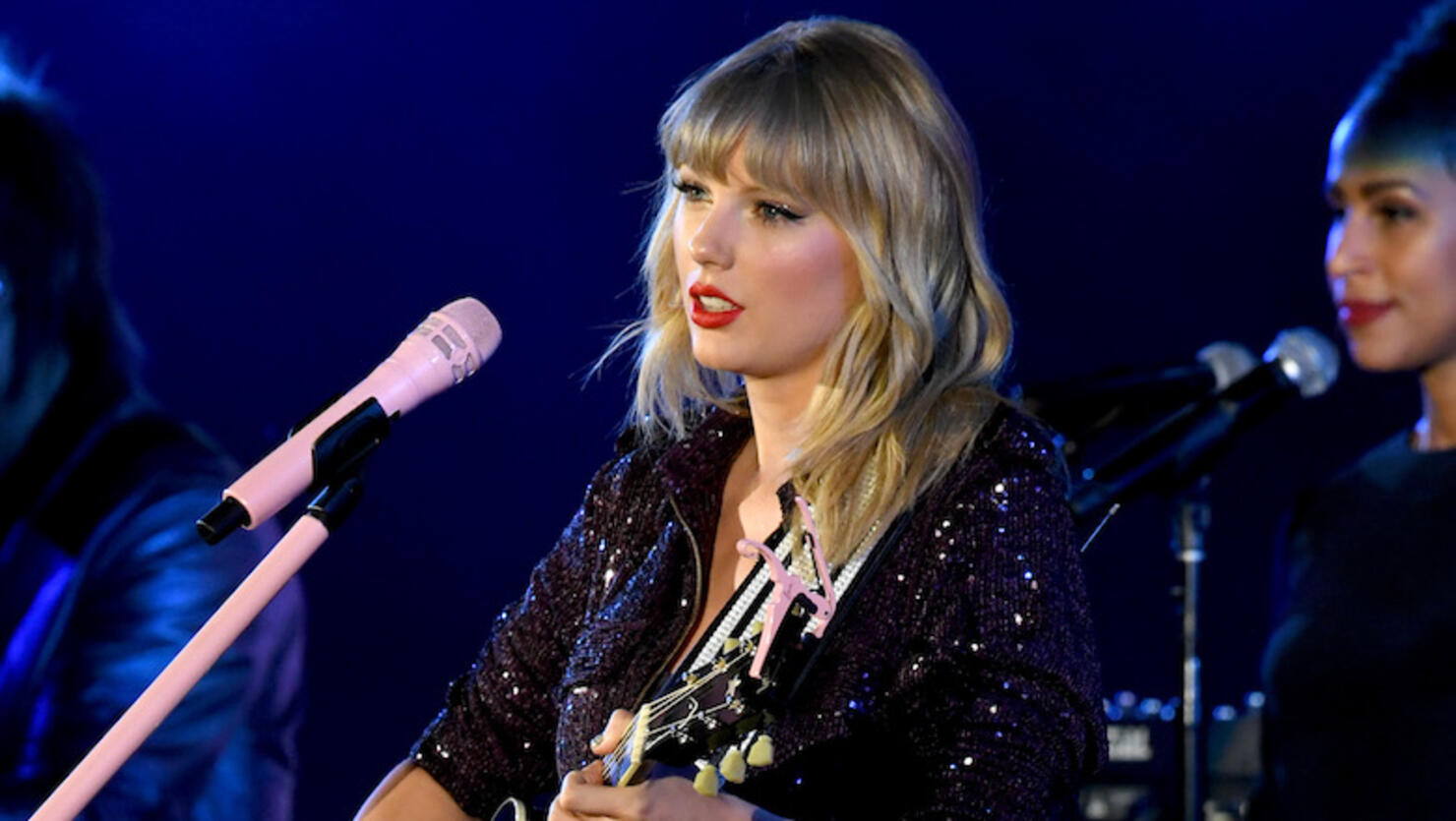 Taylor Swift took a trip down memory lane to celebrate her very first album.
On Thursday (October 24), the "Delicate" musician reflected on the 13th anniversary of her self-titled debut album. At the time, Swift was just a 16-year-old country singer-songwriter whose emotionally-charged confessionals like "Teardrops on My Guitar," "Our Song," and "Tim McGraw" touched the hearts of other teenage girls experiencing relationship woes just like her.
Since then, the 10-time Grammy-winning recording artist is one of the biggest pop stars of all-time — and she owed it all to her Swifties, who have been with her from the very beginning.
"I said in an interview 13 years ago 'I'm just hoping that I have a second album that does as well as the first & someday get to be a headliner, & always be the same person that I started out as,'" Swift tweeted with a throwback image of her performing small crowds over a decade ago, as well as an image of the arena venues she's selling out today. "Scrolling through your posts has me feeling all the feelings & I want to thank you."
"Because of you, there was a 2nd 3rd 4th 5th 6th and 7th album," the "You Need to Calm Down" musician continued. "You guys made me into a headliner because you wanted to see me play. And your support all these years is what's helped me stay true to that kid I was when I started out. #13YearsOfTaylor."
The nostalgic tribute comes just months after Swift celebrated the release of her seventh studio album, Lover, which has since shot to No. 1 and produced two number-one singles.
Because of you, there was a 2nd 3rd 4th 5th 6th and 7th album. You guys made me into a headliner because you wanted to see me play. And your support all these years is what's helped me stay true to that kid I was when I started out. #13YearsOfTaylor

— Taylor Swift (@taylorswift13) October 24, 2019