Steve Miller Recalls Thinking Opening For Pink Floyd Would Be "Terrible"
By Andrew Magnotta @AndrewMagnotta
October 28, 2019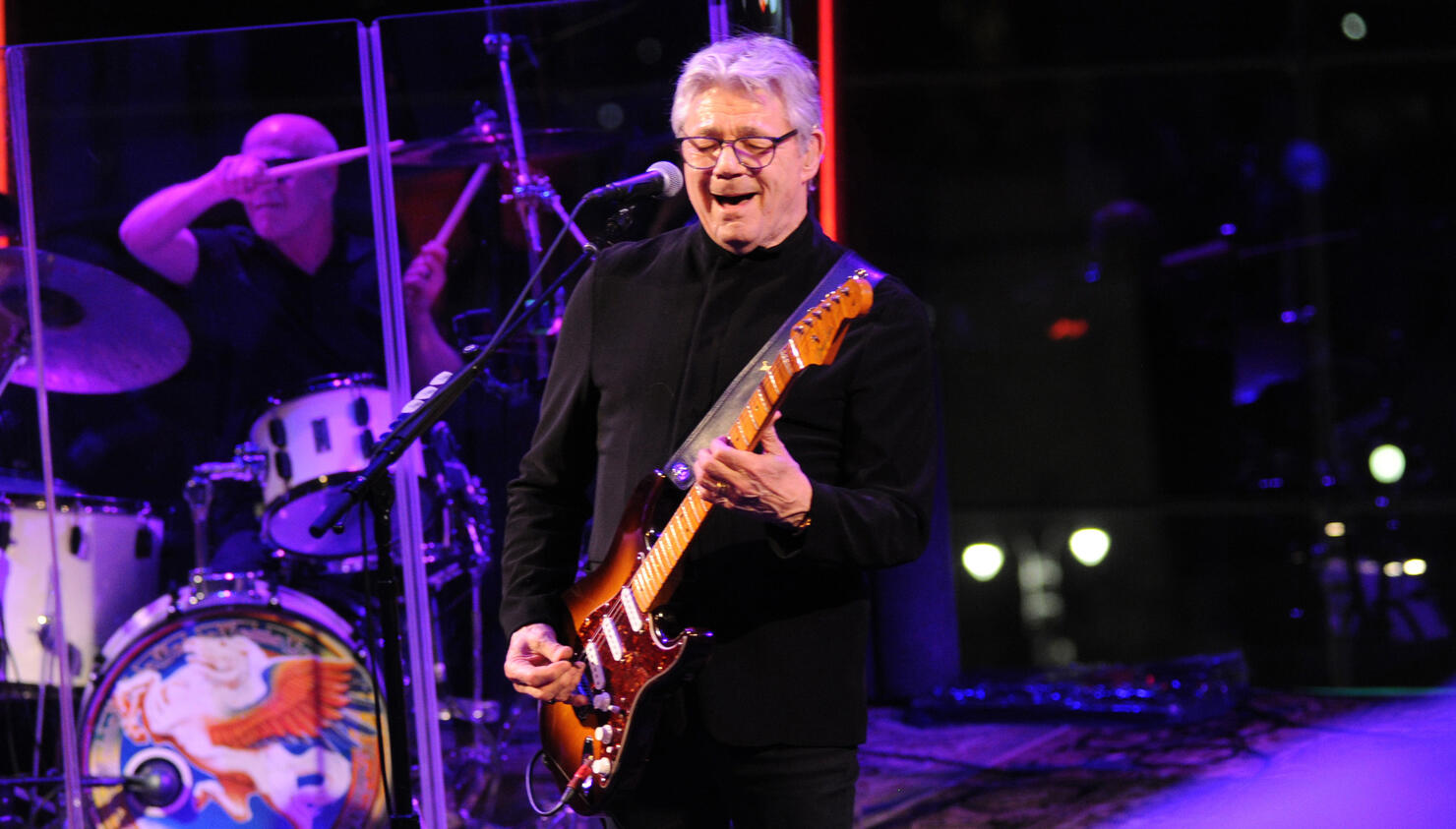 Steve Miller was busy working on a new album in 1975 when his agent informed him that Pink Floyd wanted him to open for them at a festival in Knebworth, England.
Miller recalled in a recent interview with David Fricke that he didn't have a band at the time, and he didn't want to be disturbed while in the midst of a new project, so he politely declined. But his agent pressed him, saying Pink Floyd really wanted him there.
Earlier this month, Miller explained that he's never had a problem turning down gigs if the money wasn't right. So he fell back on an old tactic: ask for too much.
"I said, 'Really, I can't do it,'" the Rock and Roll Hall of Famer recalled. "'Look, tell them I want $50,000. I can't do it.' And they called right back and said, 'That'll be fine.'"
After Miller put together the band, the more he thought about the show, the more he dreaded it.
"I thought to myself, 'This Pink Floyd gig, it's going to be terrible. They're going to put me on at dusk. I'm not going to have any stage lights. The sun will be setting the in audience's eyes, so everybody will be in a daze. I'm just chum, you know, to warm things up.'"
Expecting a lethargic audience, Miller said he wrote what became "Rock'n Me" thinking he needed something uptempo with a good hook.
"I wanted to have a song that would really move this audience," he said. "We practiced it in the afternoon and the next day we left for London. ...They said it was going to be a festival. I thought it was going to be 15,000. People said, 'Oh, no, it's going to be 60,000 people.' Turned out it was 120,000 people. We went out and did a lot of Jimmy Reed, a bunch of blues and we ended the set with "Rock'n Me." And that was the first time it was ever played (Laughs). ...It went over really well."
Miller's new box set, Welcome to the Vault, is available now. Go here for more information.
Photo: Getty Images