T.I. Says Iggy Azalea 'Switched Up' Once 'White People Liked Her'
By Hayden Brooks
October 28, 2019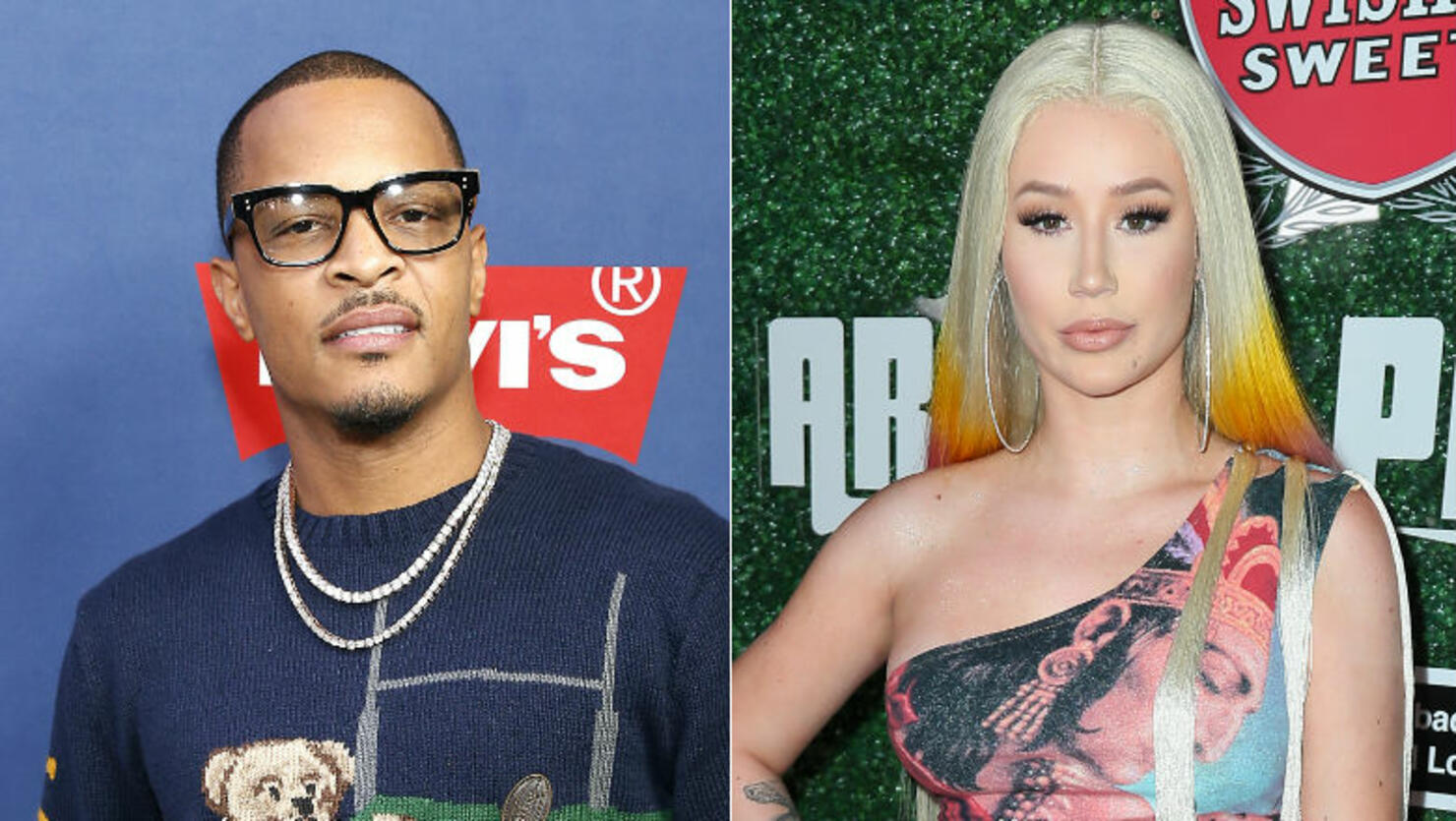 T.I. ruffled feathers after admitting that Iggy Azalea was a "tarnish" on his legacy, but he has more to say about the rapper.
As per his recent appearance on Power 105.1's "The Breakfast Club," Tip, 39, explained a bit more about working with Azalea, 29, who he signed to Grand Hustle in 2011. "I really feel like she was meant to be great," he admitted to the radio show, to which Charlamagne Tha God agreed. "She was for a moment," he said.
T.I. went on to confess that the rapper turned her back on the black community once she expanded her audience. "I didn't say this to really speak down on shorty, but this is my truth. It's my truth and I'm sharing it. I'm not speaking down on her. I don't wish no ill will on her," the Rhythm + Flow star explained. "If she happens to be the biggest thing tomorrow, great, but as far as I'm concerned, I feel like when she found out white people liked her and she didn't really need black people to like her anymore, she switched up, started acting different, made moves that I wasn't proud of that kind of placed my reputation in the line of fire."
"She was very arrogant about it, and I feel like that energy led to motherf**kers like, 'Nah, we ain't f**kin' with that,'" he said.
He went on to clarify that Iggy's downfall was due to many different reasons and could have been avoidable. "The raps were dope at first. Of course, she had…help. It was dope at first, and then she exposed herself so much. [The Sway freestyle], Twitter, all of it. It undid all the good that was done," he continued. "It just had so much more potential. It could've been so bigger."
Azalea has yet to respond to the diss, but she was quick to hit Twitter after his initial remarks. "Imagine thinking I was his biggest blunder lmaooooooooo. Tip. Sweetie. We have a whole list for you," she wrote in early October. "The tea I could spill on what bullsh*t this is but at the end of the day I think people can see it's clear he's salty. He's a huge misogynist and has never been able to have a conversation with any woman in which he doesn't speak like a fortune cookie."