Taylor Swift Totally Nails The 'State Song' On 'The Voice': Watch
By Katrina Nattress
October 29, 2019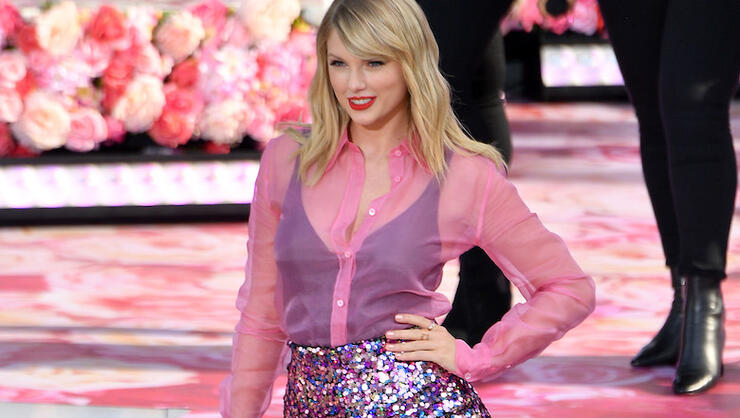 Did you learn the "State Song" when you were a kid? Taylor Swift definitely did, and it must've stuck with her because she can still melodically list all 50 states without hesitation and showed off her skill to Blake Shelton on The Voice. The singing competition show shared a full clip of the pop star's next big hit on Twitter.
"Did you not sing the 'State Song?'" she asked Shelton, and when he shook his head "no" she went for it. When she was done, Swift asked the country star if he knew the song. When he said "no" again she proclaimed that it was her favorite song.
"That's one of my favorite performances in 17 seasons of this show," the veteran coach quipped to a giggling Swift. "So good. Wow."
Watch the full clip in all its glory below.