Wedding Guest Caught Cheating On Her Date In Photo Booth Pics
By Dave Basner
August 14, 2020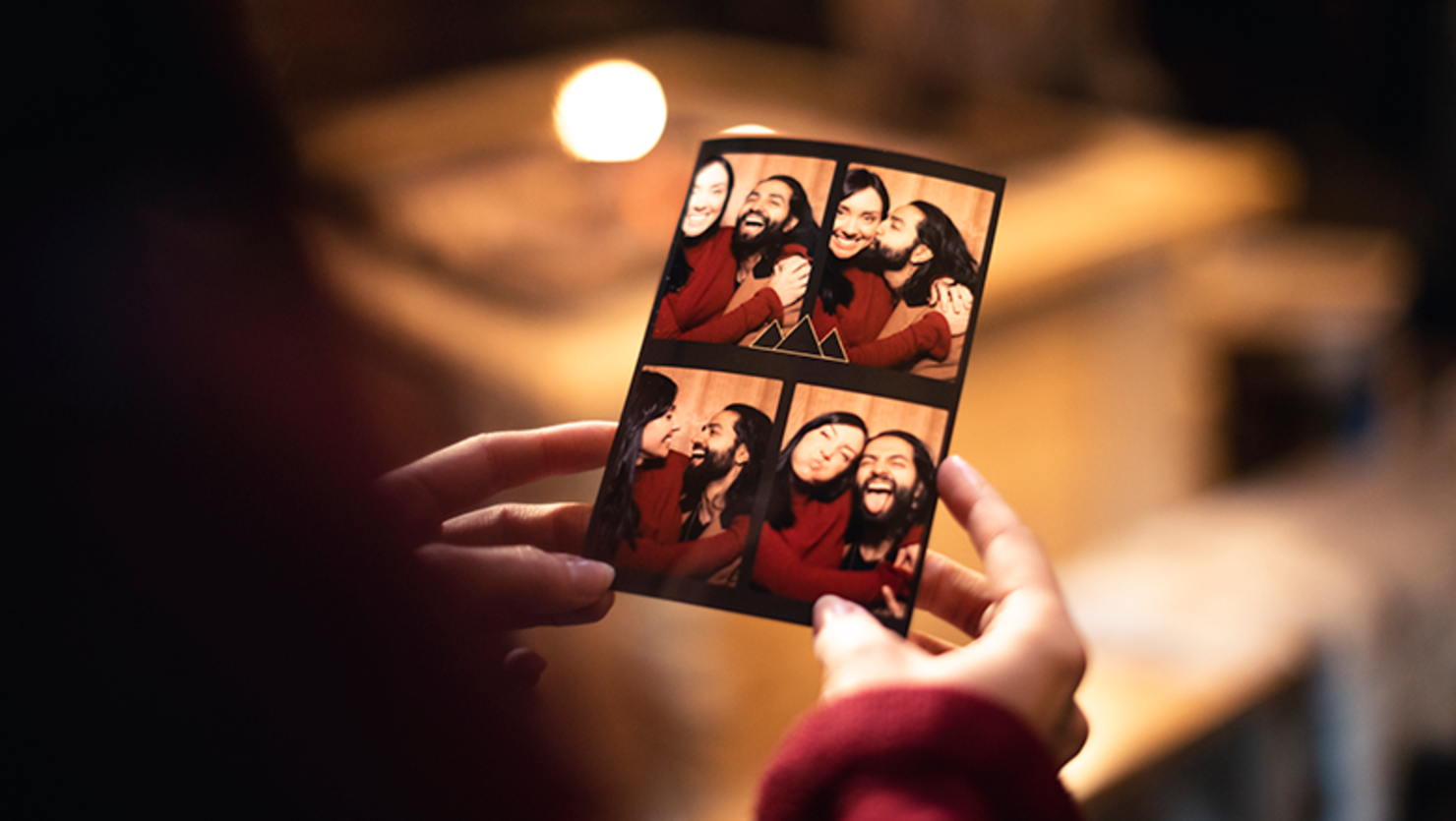 While the most famous kiss at a wedding is the first one the bride and groom share as husband and wife, often times love is in the air at the events and guests wind up hooking up as well. Many of those trysts wind up being a one-time affair that is forgotten about, but when it happens in the photo booth, it tends to be remembered a little better, especially when there's photographic evidence. That's not the biggest deal unless there is cheating involved, which is just what happened at one recent wedding.
The DJ at those nuptials posted about it on Reddit, explaining that the woman in the photos came to the wedding with a guy she was first photographed with in the booth. He chose to use some of the props provided, wearing a shark head as he kissed her in some photos. However later, according to the DJ, the woman was back in the booth kissing another man, one who is married, and there are pictures of that encounter too.
Apparently, when she made out with the man in the purple shirt, his kids were watching. In fact, the DJ explained that purple shirt man's wife saw the pics and, disgusted by them, allegedly posted them on Facebook.
Commenters on the post had a variety of things to say like, "It's super trashy but I am loving that red dress," "In front of his kids???? Wow....," "What an absolute mess. Was SharkBoy in on all this? If not, poor SharkBoy," "At a wedding! I'm rolling, this is so messed up. So you go to a wedding to celebrate cheating," and "It sounds like a sh***y group of friends to be a part of. I would back away slowly, after enjoying the sweet, sweet drama of it all."
No word on if the bride and groom had anything to say about the photos. As for the DJ, he had to remove the post after getting backlash from the people in the photos.
Photo: Getty Images