Miley Cyrus & Cody Simpson Make Out In Rockin' Couples Halloween Costume
By Peyton Blakemore
November 1, 2019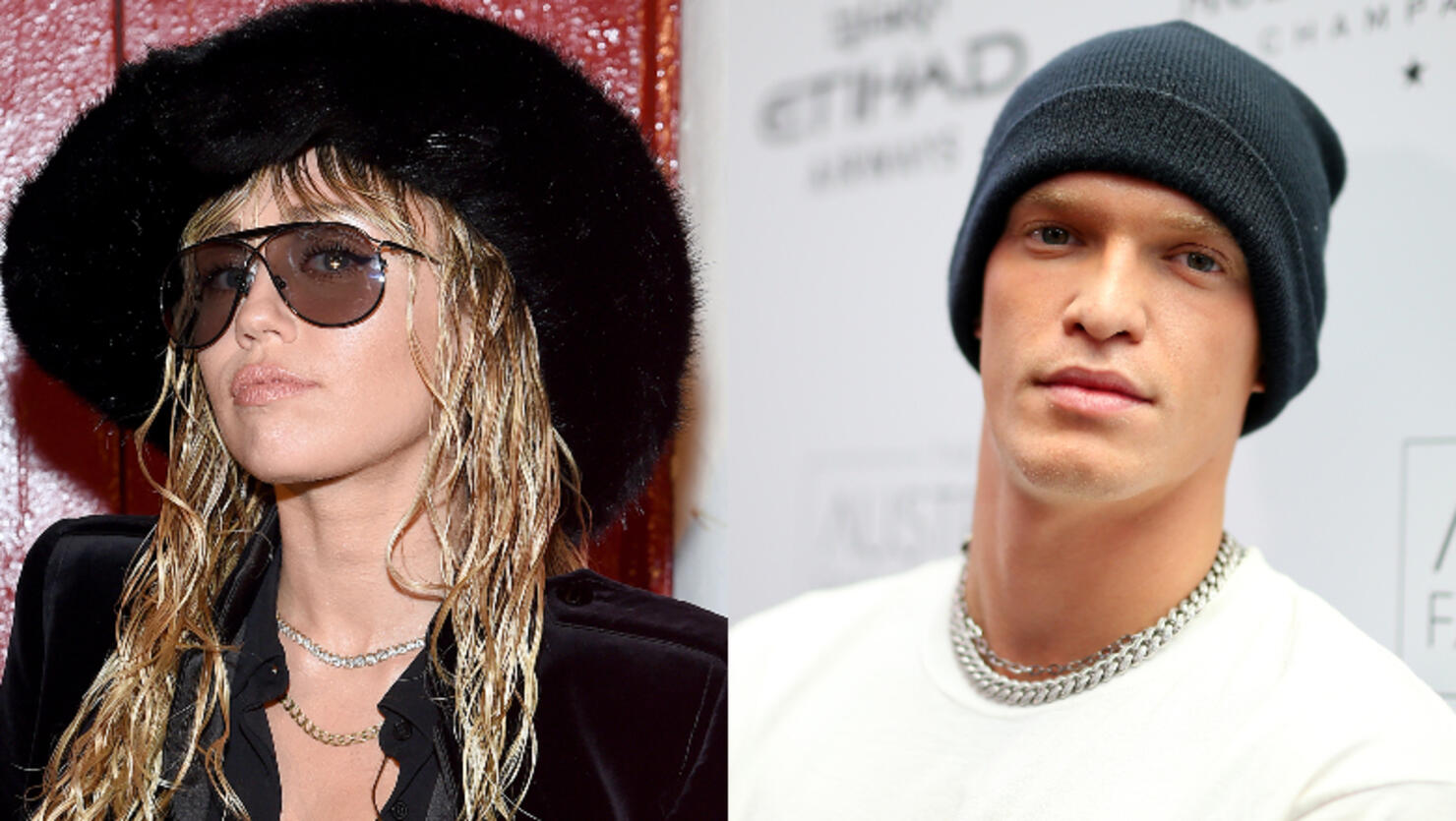 Halloween was just a normal PDA-filled night for Miley Cyrus and Cody Simpson.
To celebrate the festive evening on Thursday (October 31), the couple dressed as iconic former couple Billy Idol and Perri Lister.
In Miley and Cody fashion, the two documented their entire night together, sharing pictures and videos of them getting ready, making out after getting ready, and even shots of their NSFW after-party activities.
"Makin up my man into baby billy idol! 🖤," Miley captioned three photos that showed her doing her boyfriend's eyeliner and giving him a kiss. She additionally shared a video of the two dancing and singing to Billy's hit "White Wedding" while in costume, and another of them making out while "Eyes Without A Face" played in the background.
For their actual costumes, the twosome channeled their inner rock stars, wearing studded black leather jackets and chain necklaces. Miley additionally wore black lingerie and fishnet under her jacket while Codey went shirtless with leather pants. To solidify their rockstar couple look, the 26-year-old singer also wore a short black wig similar to Perri's signature locks and the 22-year-old artist styled his blonde hair back like Billys.
Billy Idol himself even approved of the couple's look, reposting one of their photos to his own Instagram with the caption: "Trick & Treat! Cheers Miley & Cody Repost @mileycyrus -BFI."
As fans know, the "Slide Away" singer and her longtime friend, Cody, went public with their relationship last month after being spotted kissing while on a breakfast date. In a video obtained by TMZ, the two were shown having a pretty serious conversation before Miley moved over to sit on Cody's lap. Shortly after, the two kicked their PDA up a notch by having a full-blown make-out session.
The coupling came just weeks after Miley called it quits with her girlfriend of one month, Kaitlynn Carter. The "Slide Away" singer and Brody Jenner's ex started dating shortly after Miley's split from her husband Liam Hemsworth back in August.