Prophets Of Rage Disband After Rage Against The Machine Announces Reunion
By Katrina Nattress
November 2, 2019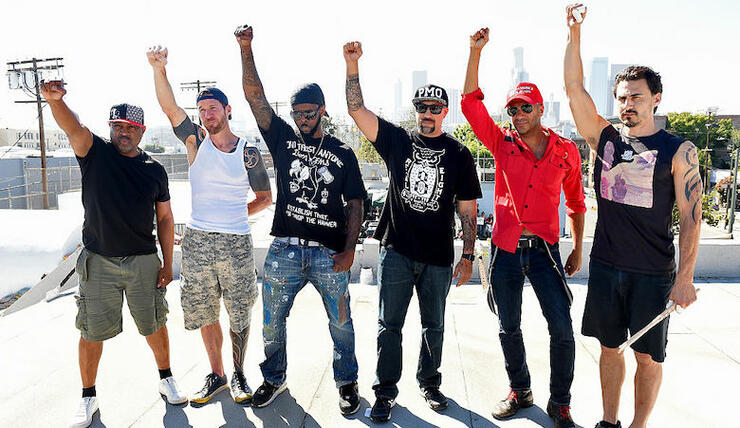 Prophets of Rage are disbanding after Rage Against the Machine announced its return with a handful of 2020 tour dates. Member and Cypress Hill rapper B-Real broke the news via Instagram.
"I want to say thank you to the fans that supported @prophetsofrage for the time we've been rocking together. It's been an honor to rock stages and people of all ages with these guys. It's been a great time and great memories in a short time," he wrote alongside a photo of him and his bandmates. "Rockin along side of Chuck and Tom has been amazing to say the least. It was fun while it lasted and I hope we left a big impression and that the music has been a source of inspiration for those that needed it. That was the purpose we got together. So I say to y'all stay informed, stay engaged and fight the good fight. ✌🏽️🤟🏼"
Check out the post below.
The supergroup, comprising Rage Against the Machine and Audioslave members Tom Morello, Tim Commerford and Brad Wilk, as well as Public Enemy's Chuck D and DJ Lord and B-Real, originally formed in 2016 as a response to the presidential election.
"We're an elite task force of revolutionary musicians determined to confront this mountain of election year bullshit, and confront it head-on with Marshall stacks blazing," Morello declared to Rolling Stone at the time.
With another important election looming in 2020, it's a fitting time for RAtM to make its return.
Photo: Getty Images