Brett Young Plans 'The Chapters Tour' In 2020
By Blake Taylor, tour2019
November 4, 2019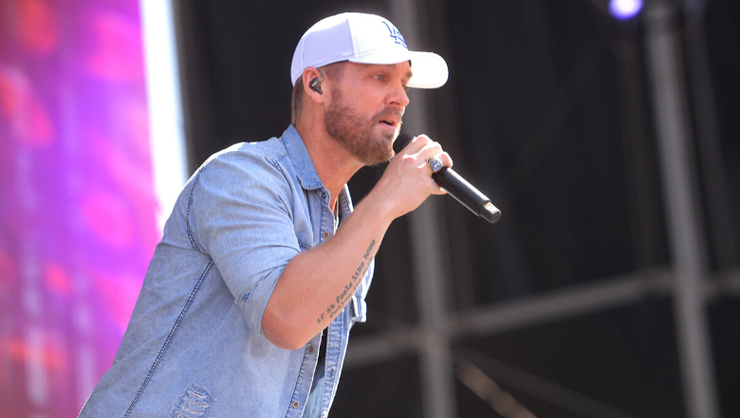 Brett Young will hit the road in early 2020 for his headlining "The Chapters Tour" alongside special guest, Matt Ferranti.
The country singer will kick off the trek on January 30 with a show in Knoxville, Tennessee making his way to other cities around the country including St. Louis, Oklahoma City, Las Vegas and more. After making his way around the United States, Young will head to Canada to wrap up the tour with three shows on May 7, 8 and 9.
"I'm so excited about 'The Chapters Tour' for so many reasons," Young shared. "Being in a position to continue to headline even bigger shows is an honor and humbling, and I can't wait to show our fans what we've been working on for them. They're definitely in for some surprises!"
Young's tour announcement comes immediately following the birth of he and his wife, Taylor's first child. The two welcomed their baby girl, Presley Elizabeth Young on Monday, October 21. Between his new journey into fatherhood and his trek around the country, it's safe to say Young has a busy but exciting year ahead of him.
Tickets for Young's 2020 "The Chapters Tour" will go on sale on Friday (November 8), beginning at 10 a.m. local time. A list of tour stops is below and more details can be seen here.
Brett Young's 2020 Chapters Tour Dates:
Jan. 30 -- Knoxville, Tenn. @ Knoxville Civic Auditorium
Jan. 31 -- Toledo, Ohio @ Stranahan Theater
Feb. 1 -- New York City @ Hammerstein Ballroom
Feb. 6 -- Evansville, Ind. @ Old National Events Plaza
Feb. 7 -- St. Louis, Mo. @ Stifel Theatre
Feb. 8 -- Nashville, Ind. @ Brown County Music Center
Feb. 14 -- Manchester, N.H. @ SNHU Arena
Feb. 15 -- Newark, Del. @ Bob Carpenter Center
Feb. 27 -- Omaha, Neb.@ Orpheum Theatre
Feb. 28 -- Mankato, Minn. @ Mankato Civic Center
Feb. 29 -- Brookings, S.D. @ Swiftel Center
March 26 -- Little Rock, Ark. @ Robinson Performance Hall
March 27 -- Oklahoma City, Okla. @ The Criterion
April 16 -- Chattanooga, Tenn. @ Soldiers & Sailors Memorial Auditorium
April 17 -- Columbia, S.C. @ Township Auditorium
April 18 -- Charlottesville, Va. @ Sprint Pavilion
April 25 -- Las Vegas, Nev. @ Red Rock Casino Resort Spa
April 26 -- Bakersfield, Calif. @ Mechanics Bank Theater
May 1 -- San Luis Obispo, Calif. @ Avila Beach Resort
May 4 -- Salt Lake City, Utah @ The Union - Salt Lake City, UT
May 7 -- Edmonton, Alberta, Canada @ Northern Alberta Jubilee Auditorium
May 8 -- Calgary, Alberta, Canada @ Grey Eagle Event Centre
May 9 -- Abbotsford, British Columbia, Canada @ Abbotsford Centre
Chat About Brett Young Plans 'The Chapters Tour' In 2020