Dan Reynolds And Aja Volkman Discuss Separation, Raising A Family
By Katrina Nattress
November 5, 2019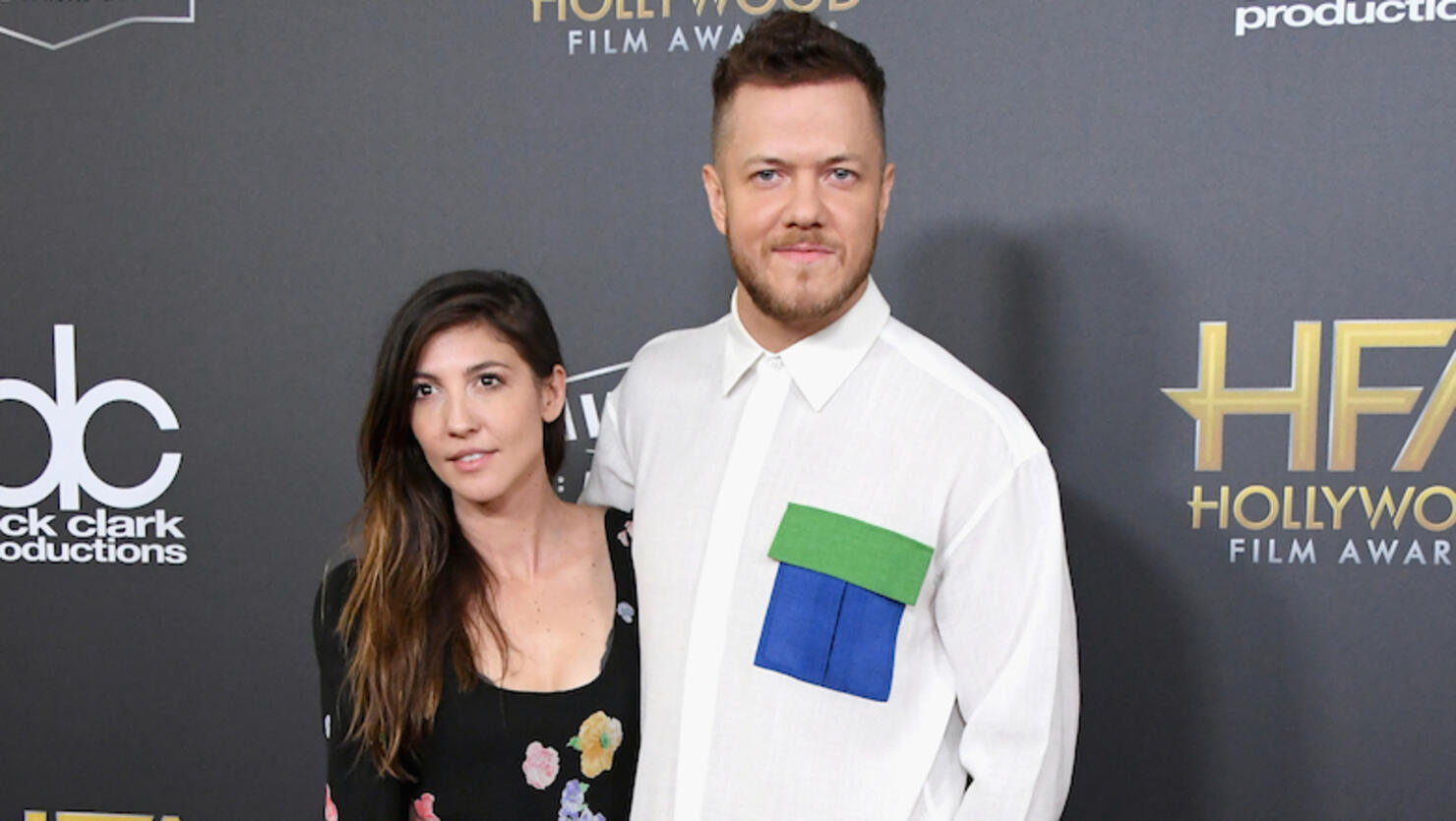 Dan Reynolds and Aja Volkman welcomed their fourth child, a baby boy named Valentine, last month, but despite the joyous occasion things haven't always been happy in their marriage. Last April the Imagine Dragons frontman announced that he and his wife were separating after "7 beautiful years together." That November, rumors buzzed that the couple was trying to reconcile their marriage. Now, Reynolds and Volkman are opening up about their short-lived separation.
"I sacrificed so many things, he was away, and we both had an identity crisis. Neither of us could feel fully committed to playing music or being a parent," Volkman, who's also a musician, explained during a recent interview with Parents. "I released a solo record before [twins] Gia and Coco were born, then I was home with all three girls. Meanwhile, Dan was struggling and I wanted to fix him. But we didn't know what to fix."
"It was all crumbling in on me. I didn't know about this marriage. I didn't know about this band. I didn't know about Mormonism. I didn't know about anything. I just had to destroy it all," Reynolds added. "I was thinking, 'What am I living for? What am I grounded to'" I had been leaning on family, so when I was without them because I was on the road, everything fell apart. The depression was debilitating. Then our marriage fell apart, and we separated."
Though they did end up getting back together, the 32-year-old mother of four doesn't regret their time apart. "From the minute he was gone, my soul had a hole in it," she recalled. "People said, 'You're going to remember this as one of the best things that ever happened to you.' And I'd say, 'You're insane, this is way too hard.' It was my apocalypse. But sure enough, I have so much gratitude now because I learned to be fearless and to not compromise. Also, the one thing that never faltered is how much we love our children. We didn't speak much to each other for seven months. Then we started dating again. We got a second chance at our marriage."
Reynolds shared photos from the Parents cover shoot on Instagram, along with a powerful message about family. "so lucky to be surrounded by these beautiful girls and our new little Valentine. thank you to @parents for having us on your cover to talk about our little tribe and spiritual journey," he wrote. "we are FAR from perfect - anyone close to us knows that. don't let the photos fool you. BUT we are a family and fight for these little ones every day."
Check out the post below and read the full interview here.