Liam Payne Says Zayn 'Didn't Even Say Goodbye' When He Left One Direction
By Paris Close
November 4, 2019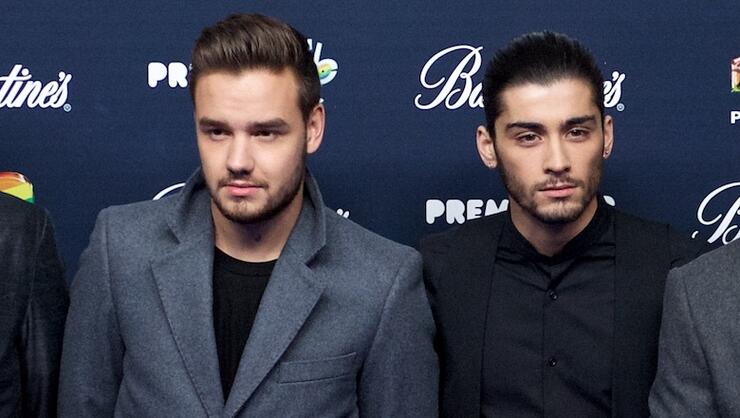 Liam Payne is the latest One Direction member to air out his feelings about Zayn leaving the group.
Monday (November 4) revealed Payne as GQ Hype's cover boy of their newest issue, and he's baring it all in more ways than one. Not only does the "Strip That Down" star literally strip down to nothing but his Hugo Boss briefs for the spread, the 26-year-old also exposes some of the darkest moments of One Direction, including those concerning the "Pillowtalk" crooner's sudden departure in 2015.
When asked if there were ever any grudges between the 1D members before they disbanded indefinitely in 2016, Payne didn't hold back. "We had our differences throughout the whole experience with some things. I still think about some stuff that was said and done that now I would do differently, but then that's all part of growing up," he admitted. "Being in One Direction was such a schoolyard mentality somehow – the One Direction University, I call it. Everyone has stuff they've said at parties they wished they hadn't but, for us, the difference was that it was all happening in front of the world."
Indeed it was. As Payne recalled, things became especially challenging with Zayn's very public, very abrupt decision to quit the group. "I think with Zayn's particular exit and the way he chose to go, we haven't really heard from him since he left," the "For You" musician revealed. "He didn't even say goodbye, if I am being honest. It was a really sordid scenario, from our side certainly. A bit strange. It's difficult."
Payne isn't alone in his sentiments about Zayn abandoning 1D for good. Fellow member Louis Tomlinson recently admitted he's still "pretty mad" about the way he parted the band too.
Photo: Getty Images
Chat About Liam Payne Says Zayn 'Didn't Even Say Goodbye' When He Left One Direction