White House Officials Defy Impeachment Deposition Subpoenas
By R.J. Johnson - @rickerthewriter
November 4, 2019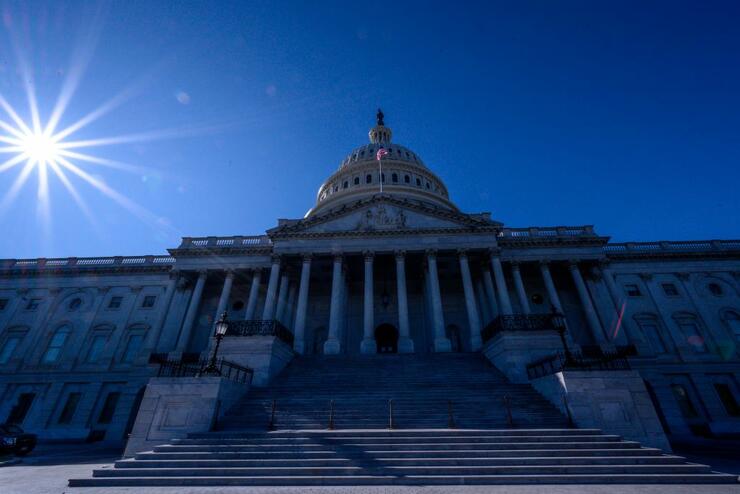 According to multiple media reports, four White House officials who are scheduled to testify as part of the impeachment inquiry of President Donald Trump are not expected to show for depositions with the House Intelligence, Oversight and Foreign Affairs committees.
Two officials have already been a no-show on Capitol Hill: John Eisenberg, the lead attorney for the National Security Council, and Robert Blair, a top aide to acting White House chief of staff Mick Mulvaney.
All four are facing subpoenas, but cooperation from the White House has been limited, as evidenced by the latest no-show by the officials. Other officials, including Charles Kupperman, the former deputy to National Security Adviser John Bolton, failed to appear before the House committees at the designated time.
"What I said on the phone call with the Ukrainian President is "perfectly" stated," Trump tweeted. "There is no reason to call witnesses to analyze my words and meaning. This is just another Democrat Hoax that I have had to live with from the day I got elected (and before!). Disgraceful!"
The impeachment inquiry has focused on a phone call between President Donald Trump and Ukrainian President Volodymyr Zelensky in which the U.S. president sought an investigation into the son of a potential 2020 political rival, Joe Biden.
Last week, Army Lt. Col. Alexander Vindman, a top Ukraine expert on the National Security Council, testified in a closed-door hearing before Congress about the July 25th phone call between President Trump and the newly elected president of Ukraine. Vindman told lawmakers he tried to edit a White House log of a July call between Trump and Ukraine President Volodymyr Zelenskiy to add Trump mentioning possible recordings of former Vice President Joe Biden discussing corruption in Ukraine.
Trump has moved to block the testimony of witnesses who are cooperating with the impeachment inquiry, with some who denied requests from Congress eventually complying with subpoenas issued by Congress.
Photo: Getty Images
Chat About White House Officials Defy Impeachment Deposition Subpoenas