Heart-Stopping Video Shows Woman Almost Falling Off Grand Canyon
By Dave Basner
November 5, 2019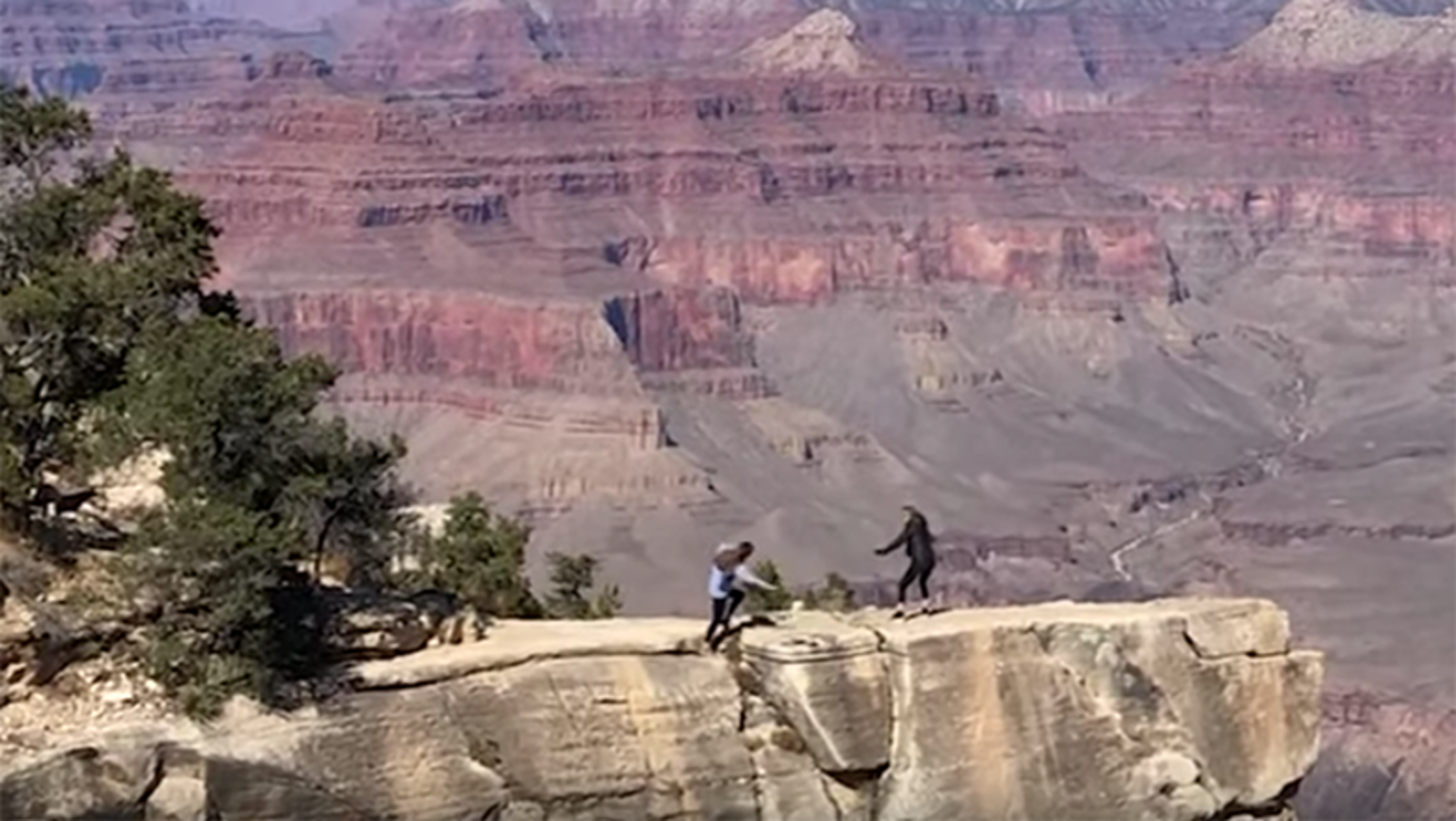 Just about everyone who visits the Grand Canyon takes photos. Most tourists know to be careful on the rocky ledges during their impromptu photo shoots, but there are always some folks who forget that they are on the precipice of an enormous drop. That's just what happened to one amateur shutterbug and it was all caught on camera. Kevin Fox was at an overlook on the south rim of the canyon and while he filmed the gorgeous panorama, he captured 20-year-old Emily Koford and her mother, Erin, taking pics of each other on a thin cliff in the distance. As Emily backed up to try to frame a shot of her mom just right, she took one too many steps and, with no guardrail behind her, nearly fell. Her right foot slipped off the rock but she was able to catch herself and regain her balance just in time.
Erin told ABC News, "I saw that the ledge was right there and I said, 'Don't take another step back.'" When her daughter did, Erin explained that her "stomach went up into [her] chest" and that after, she was "scared and angry all at the same time." Erin described how she then grabbed her daughter and said, "You just scared me to death, Emily." Emily, a student at Northern Arizona University, admitted thinking, "Oh my gosh, what did I just do?"
Her mom did wind up getting a pretty nice photo at the canyon though, and she made it her Facebook profile pic.