Lori Loughlin Wanted To Plead Guilty But Mossimo Giannulli Changed Her Mind
By Emily Lee
November 5, 2019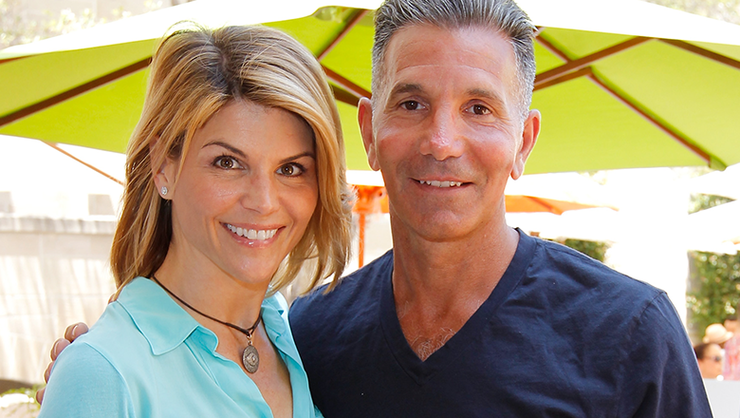 Lori Loughlin and her husband Mossimo Giannulli recently pleaded not guilty to an additional charge of conspiracy to commit federal programs bribery in the ongoing college admissions scandal. The married couple had already pleaded not guilty to money laundering conspiracy, conspiracy to commit mail and wire fraud and honest services mail and wire fraud. Though the Fuller House actress reportedly believes in her innocence, a source revealed she originally considered taking a plea deal anyway.
After getting hit with an additional charge last month, Loughlin reportedly considered changing her tune and entering a guilty plea. She already faced up to 40 years in prison for the first three charges and the additional charge could add another 10 years to her potential sentence if she loses her upcoming court battle. Giannulli's thinking, however, did not change after being charged with conspiracy to commit federal programs bribery. He eventually convinced Loughlin to plead not guilty once again, according to Us Weekly.
"Lori turned the corner and backed out of considering a guilty plea due to her husband's insistence," a source spilled to Us Weekly. "She had been talking to her lawyers about it, but her friends and family were encouraging her to pursue a plea deal. She's only listening to Mossimo though."
Loughlin's friends believe the actress "should have followed Huffman's lead and taken a plea deal and accepted responsibility." While Loughlin was "inclined" to take a plea deal when her involvement in the scandal was discovered, Giannulli reportedly talked her out of it back then, too. A source says the designer insisted "it would ruin both of their careers."
As her court battle approaches, Loughlin is to believed to be growing more terrified by the day. "The only hope is that she is acquitted or if she is convicted, the judge will realize the government has been completely overzealous and gives her a very light prison sentence," another insider revealed. "The prosecution added the additional charge because the government realized their case was weak. The charge could have been filed with the others back in the spring."
Loughlin's next court appearance will be on January 17, 2020.
Photo: Getty
Chat About Lori Loughlin Wanted To Plead Guilty But Mossimo Giannulli Changed Her Mind