Stone Temple Pilots Plan To Release Second Album With Jeff Gutt Next Year
By Katrina Nattress
November 6, 2019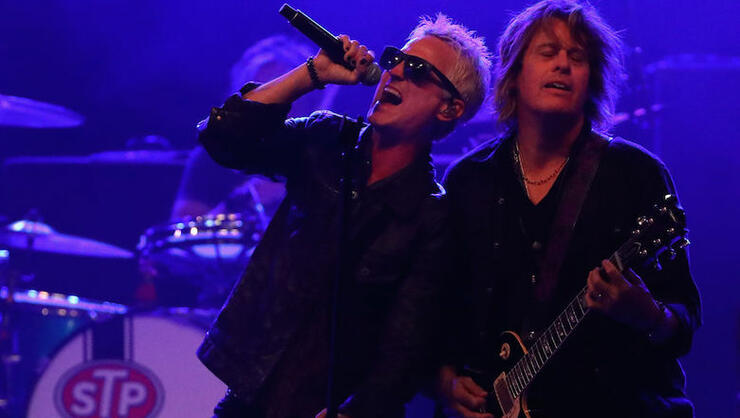 Stone Temple Pilots may be taking a trip down memory lane with the release of their Purple Super Deluxe Edition, but that doesn't mean they're not preparing for the future. During a recent retrospective interview with Billboard, drummer Eric Kretz revealed they're working on the follow-up to 2018's self-titled album (and first with frontman Jeff Gutt), which is expected to drop sometime next year, and plan to plot a specialized stripped down tour to support it.
"We will be coming out with an album next year that's definitely going in a different direction, more along the lines of the unplugged stuff," he divulged. "We're also going to be doing a specialized tour around that as well, because there's so many songs we can't play live because we'll need a couple of extra musicians, so we've stripped them down to a softer format."
"Wait until you hear Jeff's vocals on this record -- it's unbelievable," he gushed. "He will show you undoubtedly how great he is on this album. Anyone who has any doubts about where he stands, he's gonna win you over and knock you out."
Now that's some high praise! Hopefully we'll get to hear some new material sooner rather than later.
Photo: Getty Images
Chat About Stone Temple Pilots Plan To Release Second Album With Jeff Gutt Next Year