Fantasia Drops 'PTSD' Remix Featuring Tank & The Bonfyre
By Peyton Blakemore
November 8, 2019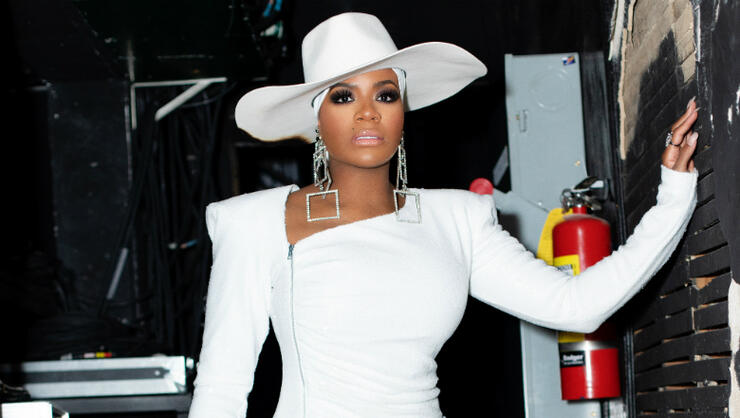 Fantasia is back with new music.
Nearly a month after dropping her seventh studio album, Sketchbook, the 35-year-old singer blessed fans with a remix of her T-Pain assisted track "PTSD (Post Traumatic Sex Disorder)" on Friday (November 8).
For the reworked single, Fantasia is joined by Tank and The Bonfyre. While the remix stays true to the original with its sultry verses, the soulful new additions add an even sexier flare to the already-steamy track.
As fans know, Tank and Bonfyre are currently supporting acts on Fantasia's first headlining tour, which is in support of Sketchbook. Robin Thicke is another act of the tour, which kicked off in October and is set to run through December.
Sketchbook marked Fantasia's first project to be released independently following her amicable split from her record label, which she spoke about to People last month. "I was at a point to where I was like, 'If I can't do what I want to do, then I quit,'" she shared, referring to her thought process before deciding to separate from her label. "I walked away from the label with all good relationships on good terms. And now we're doing what it is we always really wanted to do."
In addition to talking about her journey to creative freedom, Fantasia additionally opened up about the ups and downs and downs in both her career and personal life over the last few years, saying her biggest lesson was learned from "not taking full control of my destiny and putting it in everybody else's hands."
"I lost a lot that way," she said. "I was the only one going out there working so hard — there would be times where my feet would be sore with blisters and my voice would be tired and I hadn't seen my kids and I would get home to realize that everybody that was running the ship had been taking little pieces here and there away from it. And it wasn't floating anymore. So I had to take full control of the ship. Now I'm cruising and now I know what I want."
Chat About Fantasia Drops 'PTSD' Remix Featuring Tank & The Bonfyre