Here's Exactly When You Can Start Streaming Disney+
By Emily Lee
November 11, 2019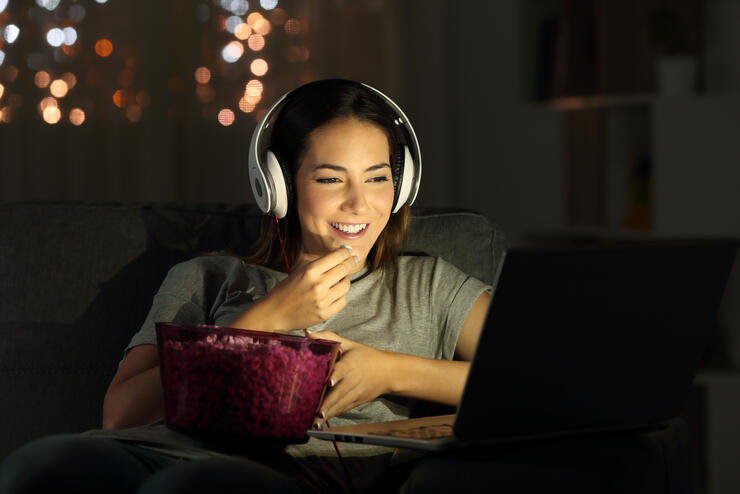 After months of hype, Disney's new streaming service Disney+ is finally set to launch on Tuesday (November 12). Unfortunately, though, you won't be able to stream Cinderella and other Disney classics at the stroke of midnight. Depending on where you live, there will be different launch times throughout the day on Tuesday. Here's everything you need to know.
While die hard Star Wars fans will want to stream the first episode of The Mandalorian the second Disney+ goes live, the launch times aren't actually super convenient. Disney+ has set up various countdown timers, including ones on the Star Wars and Marvel sites, revealing when, exactly, the streaming platform goes live. Here's when Disney+ will launch in the United States, Canada and the Netherlands:
3 am PST
4 am MST
5 am CST
6 am EST
7 am AST
11 am GMT
12 am CET
While you may not be waking up in the middle of the night to watch your favorite Pixar movie or the '90s X-Men animated series, there will be a ton of exciting titles waiting for you to stream on Disney+ when you do wake up. In addition to all the classics, there will be a few new movies and shows ready to watch on Disney+'s launch day, including Marvel's Hero Project, One Day at Disney, Encore!, The World According to Jeff Goldblum, Noelle, High School Musical: The Musical: The Series, the live-action adaptation of Lady and the Tramp and, of course, The Mandalorian.
Photo: Getty
Chat About Here's Exactly When You Can Start Streaming Disney+