Taylor Hawkins Might Have Left Foo Fighters If Not For Queen's Roger Taylor
By Andrew Magnotta @AndrewMagnotta
November 11, 2019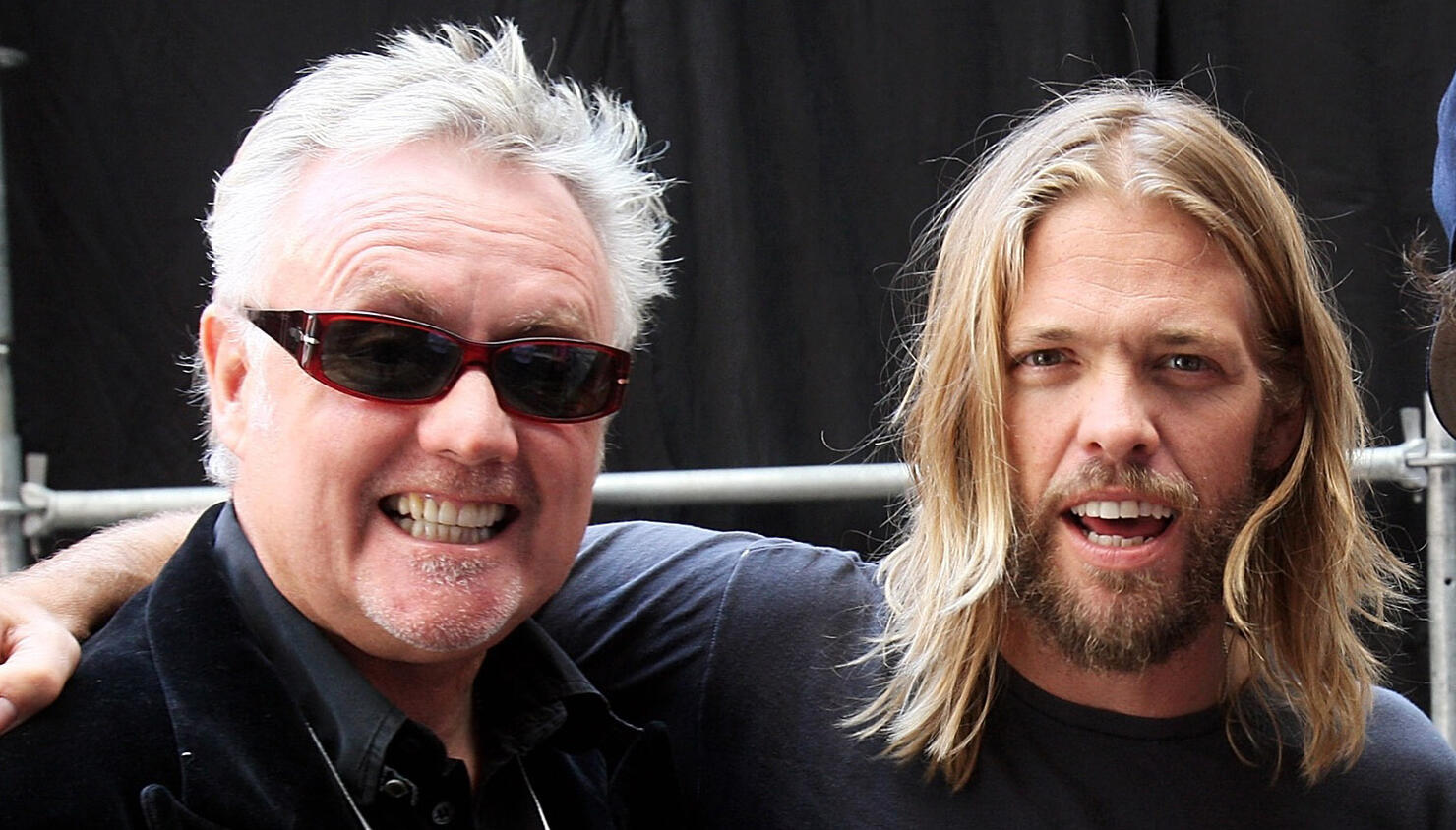 The Foo Fighters' early struggles to find the right drummer have been well-chronicled.
Since joining the band in 1997, Taylor Hawkins has become one of the band's leaders, alongside front man Dave Grohl. But Hawkins recently explained that were it not for his hero, Queen drummer Roger Taylor, he might not have lasted more than a couple years in the Foos.
While on tour in 1999 supporting the first album he recorded with Foo Fighters, Hawkins took a call from his mother who said one of Axl Rose's managers had been trying to reach him.
"Axl was trying to get together a new version of Guns N' Roses, and I think he was checking around for people," Hawkins recalled in a recently interview with Classic Rock magazine. "They wanted to know if I would come in and try out or whatever. It was kind of otherworldly."
Hawkins left a steady, reliable gig with Alanis Morissette to join the up-and-coming Foo Fighters in '97, so he wasn't adverse to making big career moves. But he also liked what he had in the Foo Fighters. To get some perspective, he called Taylor, whom he had struck up a friendship with a few years earlier.
To Hawkins' surprise, Taylor had a similar experience when just as Queen was gaining a foothold in the early-'70s, one the the U.K.'s biggest bands at the time, Mott the Hoople, came looking for a drummer who could also provide ace backing vocals.
Despite the fact that Queen hadn't yet broke through, Taylor stuck with his band, citing loyalty to his band mates and an interest in seeing it through to its uncertain conclusion.
"[Taylor] said, 'I see you and Dave onstage and there's something you can't buy there,'" Hawkins recalled the Hall of Famer telling him. "'There's something between you guys that might not be there with Axl Rose.' And he was right."
Despite Guns N' Roses's being one of the highest earning rock bands in the world today, it's hard to argue with Hawkins' choice. When he was in a coma for two weeks after a 2001 heroin overdose, the Foo Fighters stuck by his side. Not to mention the fact that Rose was notoriously fickle as he tried to rebuild Guns N' Roses in the late-'90s through the mid-'00s and cycled through several drummers before landing on Frank Ferrer, who's sat behind the kit for the band since 2006.
Regarding Groh, Hawkins added: "For all our trials and tribulations, Dave is like a brother. When we walk out onstage... we nod and look at each other and go, 'Alright, here we go.' We're getting in this ring together."
Hawkins recently released his third solo album, Get the Money, and also confirmed that Foo Fighters are working on their next album.
Photo: Getty Images