Panic At The Disco Beat Imagine Dragons' Impressive Chart Record
By Katrina Nattress
November 12, 2019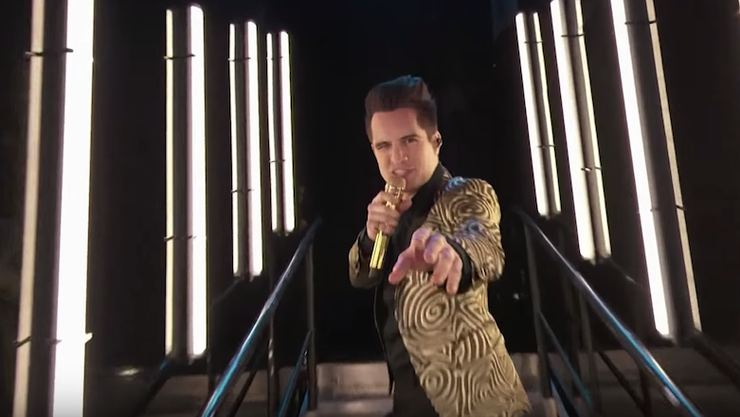 One chart week ago, Panic! At The Disco officially topped Billboard's Hot Rock chart for an entire year. Now, with the band's "High Hopes" still sitting pretty at No. 1, they've broken the record for longest stint in the top spot, dethroning Imagine Dragons in the process.
Dan Reynolds and company had previously set the record with their 2017 single "Thunder," but P!ATD has reigned supreme on the chart for a whopping 53 weeks, with "High Hopes" briefly falling to No. 2 when the band's other single "Hey Look Ma I Made It" ascended to No. 1. Overall, "High Hopes" has been on the chart for 76 weeks, with 42 of those in the top spot. Additionally, "Hey Look Ma I Made It" has charted for 57 weeks.
Aside from its astonishing chart stamina, "High Hopes" was certified Platinum by the RIAA (which means it's sold at least a million units, NBD), hit No. 1 across three different radio formats, peaked higher than any of the band's other singles on the Billboard Hot 100 chart (yes, including "I Write Sins Not Tragedies") and was the longest leading No. 1 single on the Adult Pop Songs radio airplay chart this decade.
Photo: Getty Images
Chat About Panic At The Disco Beat Imagine Dragons' Impressive Chart Record