John Legend Named PEOPLE's Sexiest Man Alive 2019: Celebrities React
By Regina Star
November 13, 2019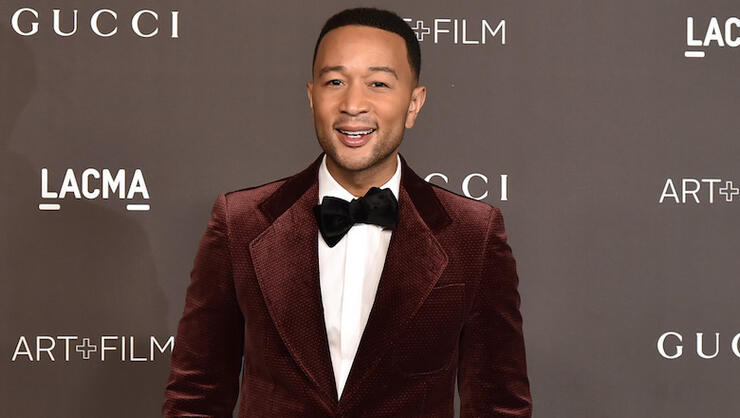 John Legend is now the sexiest man alive, according to PEOPLE.
The publication made the announcement on Tuesday (November 12), introducing the R&B singer as the EGOTSMA, which encompasses Legend's previously-won Emmy, Grammy, Oscar, Tony honors and now as PEOPLE's Sexiest Man Alive 2019. "I was excited, but I was a little scared at the same time because it's a lot of pressure," Legend tells PEOPLE in his upcoming cover story, hitting newsstands on November 25. "Everyone's going to be picking me apart to see if I'm sexy enough to hold this title. I'm [also] following Idris Elba, which is not fair and is not nice to me!"
Elsewhere in the feature story, the 40-year-old musician cites how his mother and father and the family of four he's built with wife Chrissy Teigen are his biggest sources of inspiration.
With this new designation, Legend carries the torch of previous Sexiest Man Alive crown holders like Denzel Washington, Adam Levine, and Patrick Swayze.
Fellow PSMA holder, Blake Shelton, also did the honors of revealing the surprise on last night's episode of The Voice, saying: "As you may remember, I was the 2017 PEOPLE Magazine Sexiest Man Alive. Because of that, it is my duty to formally introduce the next Sexiest Man Alive, and he just so happens to be here tonight. Ladies and gentlemen, the man, the myth, the legend! 2019 People Magazine Sexiest Man Alive, John Legend!"
See how more stars reacted to Legend's new title on Twitter below.
Chat About John Legend Named PEOPLE's Sexiest Man Alive 2019: Celebrities React