Pink Announces 2020 Hiatus: 'It's Kind Of The Year Of The Family'
By Hayden Brooks
November 14, 2019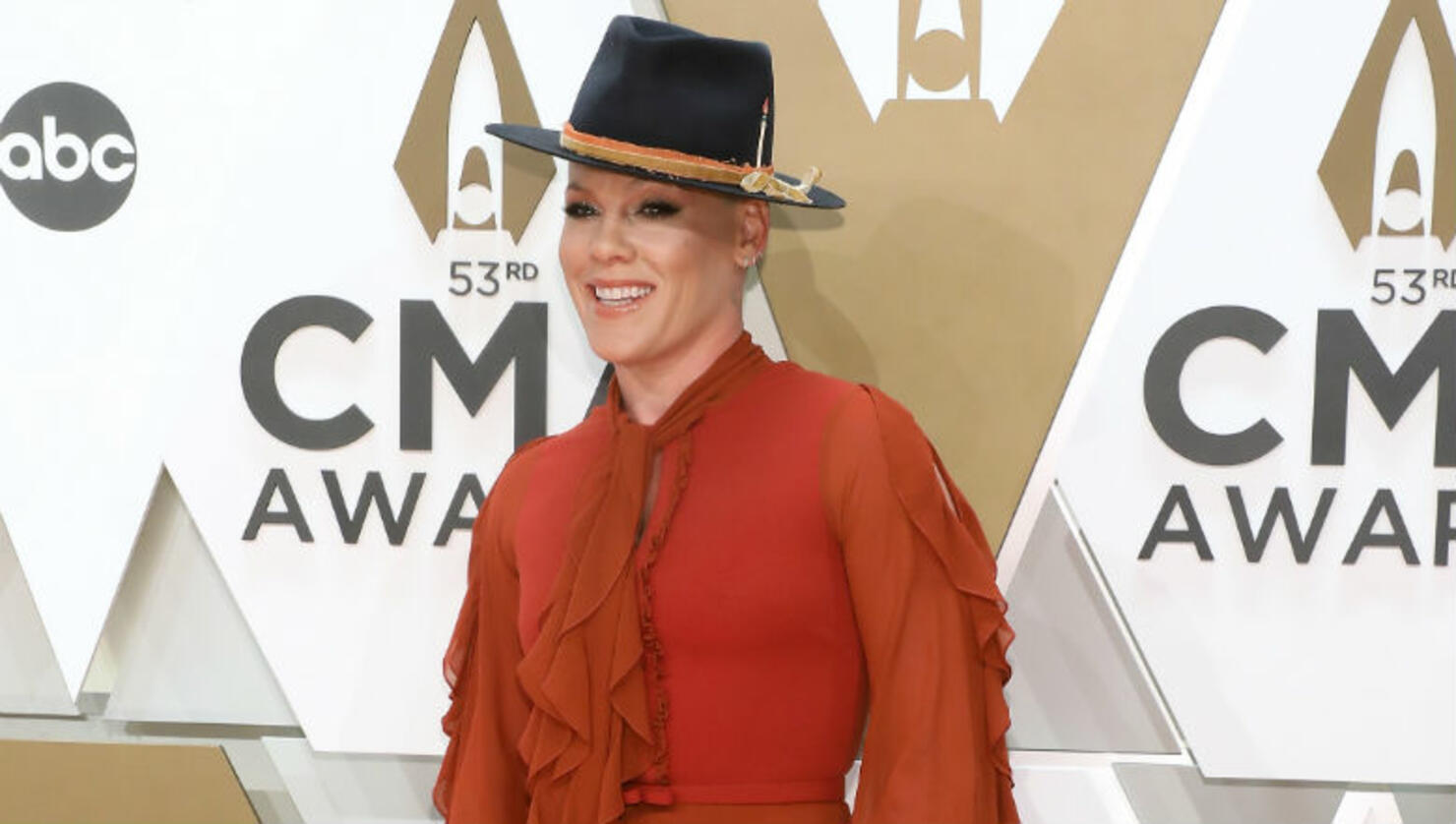 Pink is having a big week. Not only was she honored at the People's Choice Awards, but she also teamed up with Chris Stapleton for a special duet at the CMAs and announced that she is embarking on a musical hiatus.
On the red carpet for the Wednesday night (November 13) event, the pop superstar, 40, shared the news with her husband, Carey Hart, and children, Willow and Jameson, in-tow. "We did two and a half years of [music], and Willow's back in school now," the chart-topper told Entertainment Tonight. "Jameson's going to start pre-school soon. It's kind of the year of the family. And Carey has a lot going on as well. He's super supportive, he follows me around the world and now it's his turn." Earlier this week, Pink alluded to the big news while on the PCA red carpet, confessing, "It's time to do something else for a minute."
In 2017, Pink released her seventh studio album, Beautiful Trauma, before venturing on a world tour, and then following that up with another new album, Hurts 2B Human, which was released in April. The aforementioned tour just wrapped two weeks ago.
As for why she chose to collaborate with Stapleton at the award show, Pink said, "He's my person. He's my favorite voice today in music, and I just love him. Truly, he is the most amazing songwriter. He's the most amazing human. I love his family. They're so kind and humble. He loves music and he loves collaborating, and here I am."